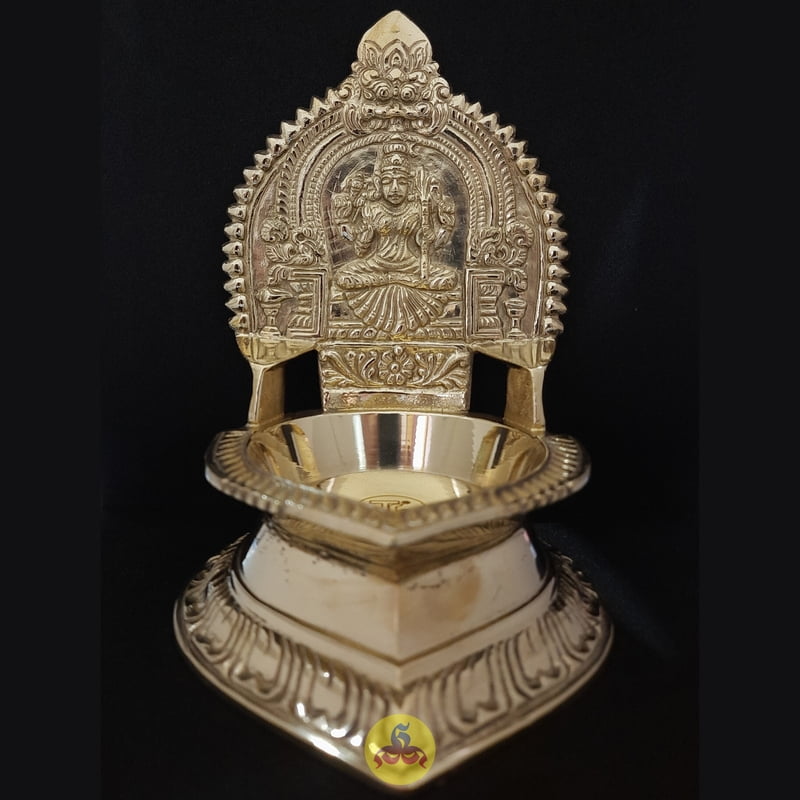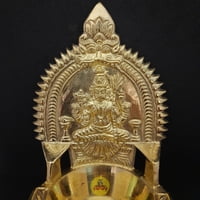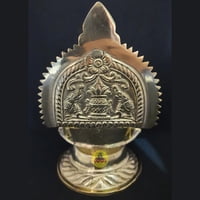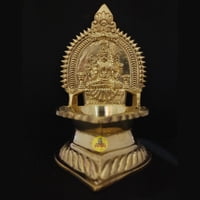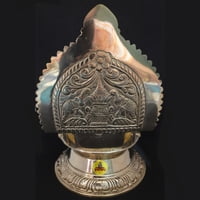 Kanchi Kamakshi Amman Vilakku
Kanchi Kamakshi Amman Vilakku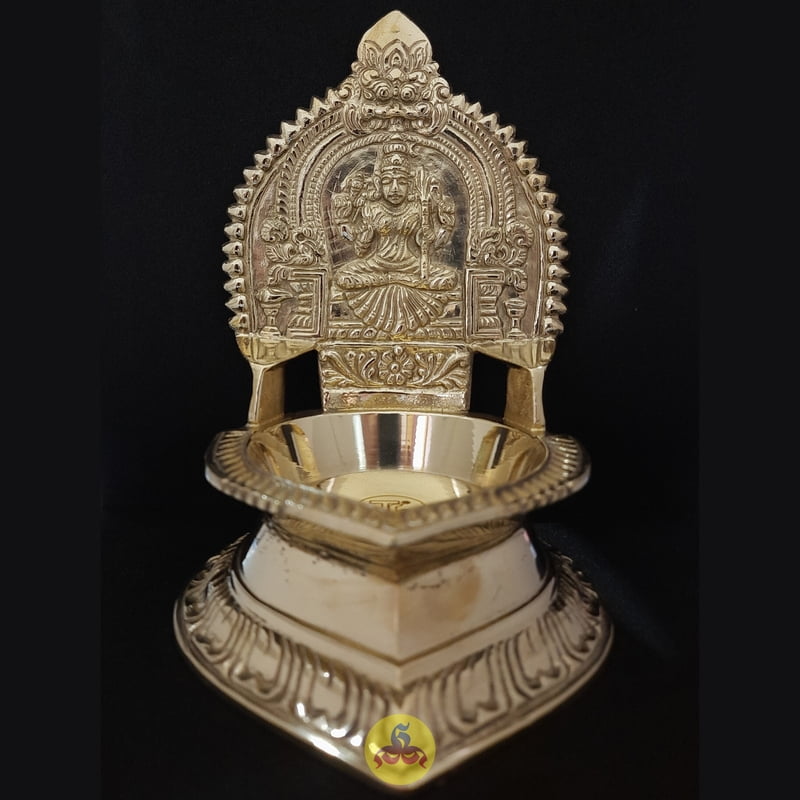 What is kanchi Kamatchi Amman vilakku?
Diya with carving of kanchi Kamatchi Amman, Hindu Godess of Wealth & Prosperity. Casted in pure brass metal and then hand-carved by master artisans. Vintage design that combines Amman idol with oil lamp. It is an essential addition to the prayer room in most Indian households. Also an unique gift for any traditional occasion or function.
Which direction deepam should face?
Welcome wealth into your life, keep diyas facing north or northeast. To improve your health, position diyas facing east.
How to identify Kamakshi amman lamp?
Kamakshi amman lamp has
1) sugar cane in hand
2) 15 Arumbugal / buds. There can be many but always in odd numbers
3) Smiling face of the goddess is mandatory
How to keep pottu / Bindhi in lamp?
1) You should always start from bottom to top
2) keep turmeric first and kumkum
3) Pottu / Bindhi on feet and crown is compulsory
4) There should always be only odd number kumkum in plate ,i.e even when keeping pottu/ bindhi place the lamp on a plate
5) If your family has a particular tradition you shall follow that as well.
When should we light lamp in pooja room?
We should always light a lamp in our Puja room daily,always light it either in early mornings or during evenings. Its not that only girls should light,even boys can light a lamp in Pooja room. Yes you can light up a diya at the place of worship when someone is sleeping in the room.
To know more details about how kanchi Kamatchi Amman vilakku should be in tamil watch this video
Watch this video to know how to keep pottu for kamatchi amman lamp
Watch this video to know how to light kamatchi amman lamp for the first time
Apart from the above mentioned uses there are many other uses and benefits of Kanchi Kamakshi Amman Vilakku which can be felt while using.
Also visit our new website to get latest news in Tamil , English & Hindi