Multani mitti / Fuller's earth powder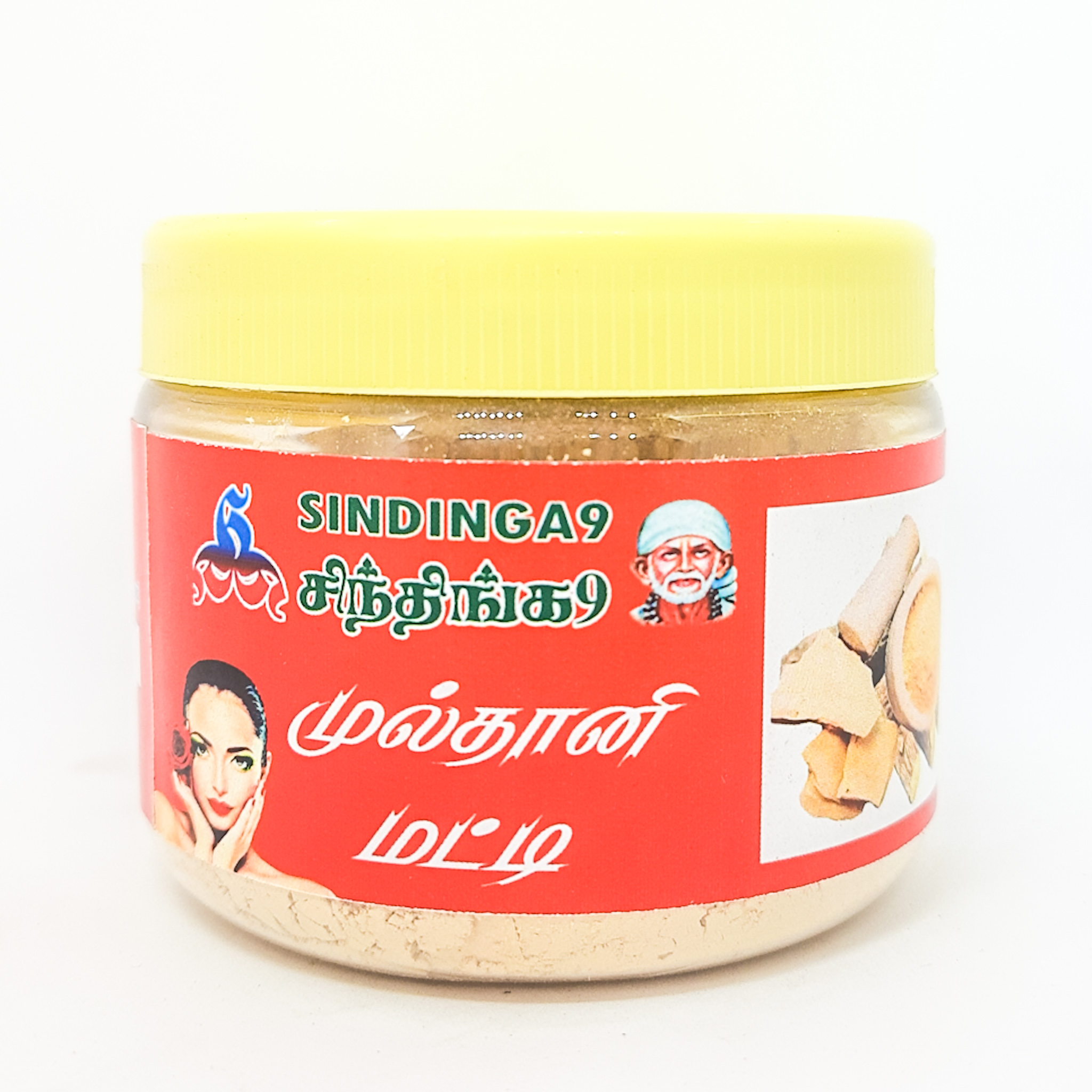 What is the use of multani mitti powder ?
Multani mitti or fuller's earth is a natural cleanser and astringent, offering a host of benefits for the skin, including: reducing oil. fighting acne. balancing and brightening skin tone.
Multhani mitti benefits:-
reducing oil

fighting acne

balancing and brightening skin tone

removing sweat, impurities, and also dead skin cells

eliminating blackheads and whiteheads

controlling excessive oil production

shrinking the appearance of pores

cooling the skin

soothing irritation caused by inflammation

reducing pigmentation
Can I use multani matti on face everyday?
Even if you have excessively oily skin, it is not recommended to use a multani mitti face pack daily as it can dry out your skin. If your skin becomes excessively dry, your oil glands will be triggered to produce more oil to keep your skin moisturised.
Is multani mitti good for face?
Multani mitti is able to soak up excess oil, dirt and sweat from the skin, so it can perform a complete clean-up job on the pores from the inside-out. This helps to prevent acne, pimples and blackheads, as pores are healthier in that case.
Does multani matti make skin glow?
The combo of multhani mitti and coconut water is super effective at reducing sun tan and pigmentation. The antioxidant properties of coconut water along with its high level of vitamin C helps in reducing sunburn also.
Can multani matti remove blackheads?
Multhani matti is able to remove excess oil, dirt, sebum, sweat and impurities from the skin, which means that it is helpful in cleaning pores from the inside, which further aids in preventing acne and pimples. For those with super oily skin, the clay is able to absorb excess oil and also draw out blackheads.
To know more about the benefits of Multani matti powder in tamil watch this video
You may also like Rose petal powder
Apart from the above mentioned uses there are many other uses and benefits of Multhani matti which can be felt while using.
Also visit our new website to get latest news in Tamil , English & Hindi