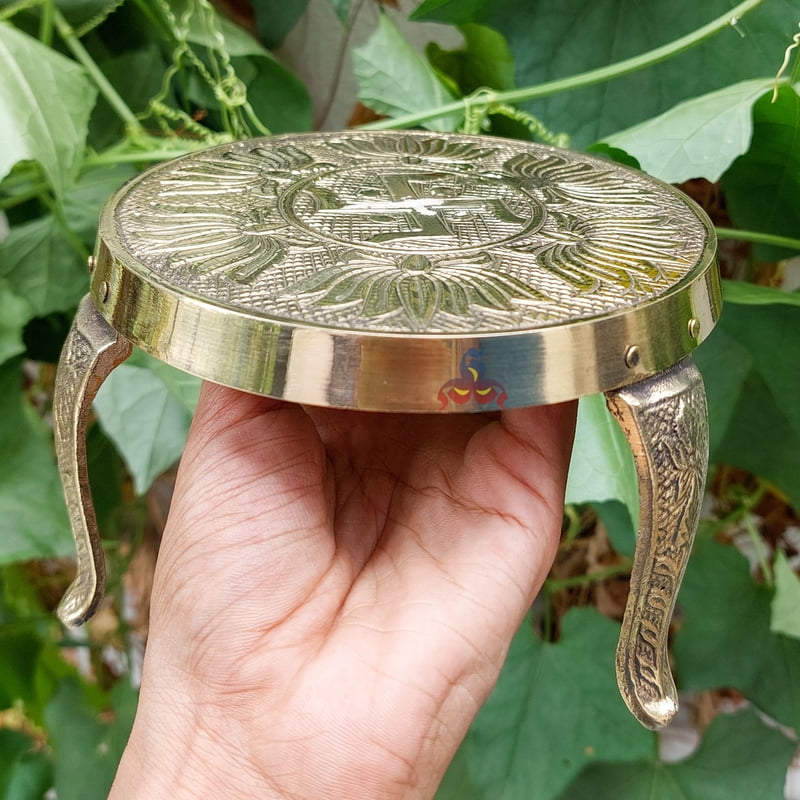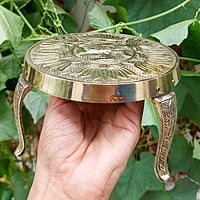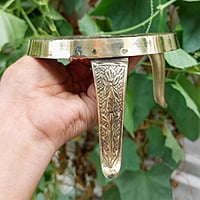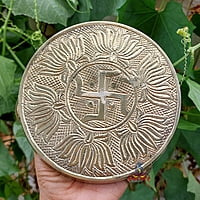 Swastik Lotus Mukkali - brass
Swastik Lotus Mukkali - brass
Brass Mukkali is a stand with three legs. Its mostly used to place deities, vigrahams in pooja room. It can also be used for various other pooja purposes and during occasions.
Brass stand is used to keep idols on it. Brass idols can be worshipped at home and bring home a touch of the divine. This stand is made up of pure brass. These items can receive the positive waves.
This brass stand has three legs which is screw type (removable) and at the top of the plate contains swastik symbol surrounded by six lotus,legs also contains lotus symbol. It is corrosion resistance and easy to maintain.
provide vintage look and creates spirituality to your home It will give an elegant look to your home temple puja room decor. Diya is essential in Hinduism because it signifies purity, goodness, good luck and power.
The presence of light means the non-existence of darkness and evil forces. It provides vintage look and creates spirituality in your home. Light symbolizes the absence of darkness, grief and unhappiness. Flame symbolizes wisdom and knowledge. It Makes a wonderful gifting option for wedding, anniversaries, etc..,
Brass mukkali is used for big statues or diyas like pooja items suitable for home , office and shops.
Apart from the above mentioned uses there are many other uses and benefits of Swastik Lotus Mukkali - brass which can be felt while using.
Also visit our new website to get latest news in Tamil , English & Hindi