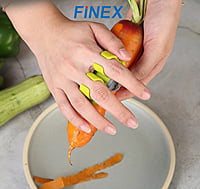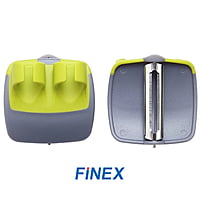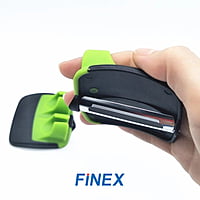 Vegetable peeler
Soft Grip Rubber.
Stainless Steel Blades.
Slide on Finger Design.
Quick and Efficient.
Top Rack Dishwasher Safe.
This nifty gadget slides onto your finger, tucks into your palm, and peels anything you can get your hand on.
The quick peeler fits neatly in your hand and attaches to your finger to make a comfortable and easy peeling action for both fruit and vegetables. Peeling veggies can be a pain but not if you have the Finger Palm Peeler.
Visit our new website to get latest news in Tamil , English & Hindi