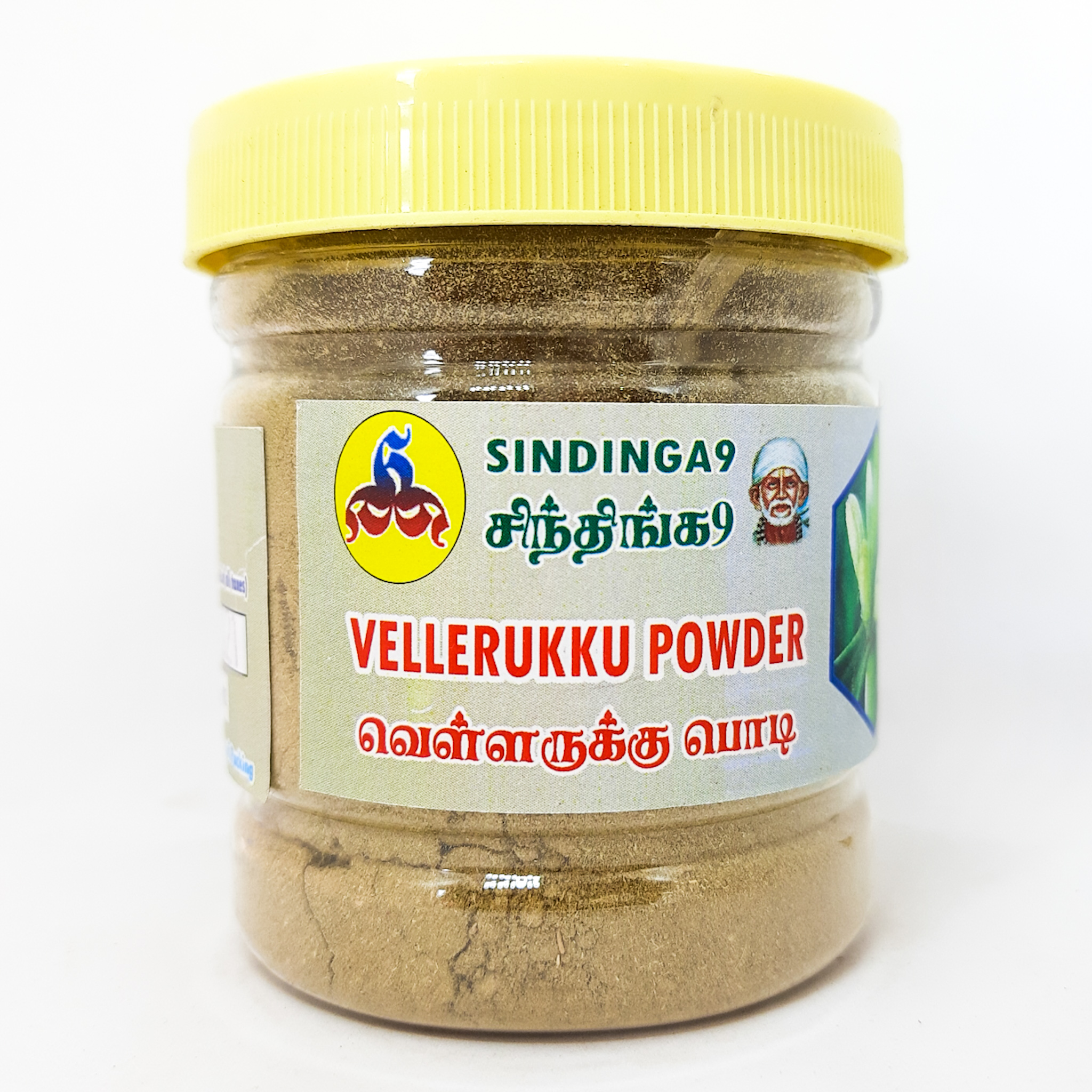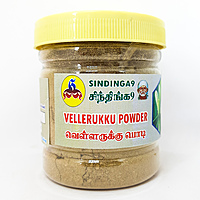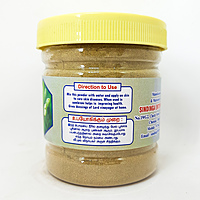 Velleruku powder 100g
Vellerukku powder cures skin problem and can be used as dhoopam
Vellerukku Powder
Velleruku powder is a good detoxifier, which offers a cooling effect on the body. It strengthens the stomach and intestines.
It is a good skin rejuvenator and helps in balancing the Pitta and Kapha dosha.

It helps in treating skin diseases and acts as a diuretic that helps in flushing out toxins from the body.

Vellerukku powder helps in treating digestive disorders.

It has anti-inflammatory and analgesic properties that help in relieving pain.

Vellerukku powder can be used to treat colds, coughs and other respiratory disorders.

It helps in boosting the immune system and detoxifying the body.

Vellerukku powder is used in Ayurvedic medicines for the treatment of various diseases.

It can be used as a facial scrub to get rid of dead skin cells and to make the skin glow.

Above all, it helps in reducing stress and anxiety.
Mix this powder with water and apply on skin to cure skin diseases. When used in sambrani helps in improving health. Gives blessings of Lord vinayagar at home.

Visit our new website to get latest news in Tamil , English & Hindi