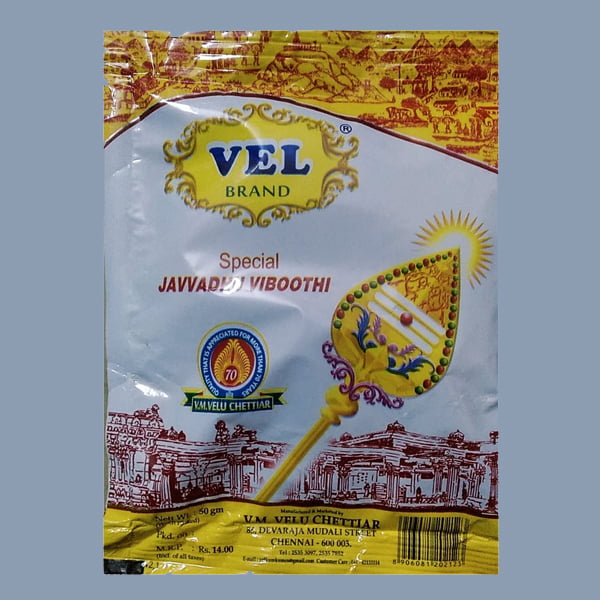 Vibhuti means greatest Aishwaryum it used by Hindus. The act of applying vibhuti always remind us that this world is maya and we don't get too attached to worldly things. Applying vibhuti has these wonderful benefits;
1. It increases the positive energy.
2. Applying vibhuti is to regulate all the seven chakras in the body including ajna chakra. which is the basis for good health.
3. Increases Creativity, Intution, Focus, Dream recall, Visualization, Imagine, Immune system, Ability ...etc.
Vibhuti making:
Traditionally to make vibhuti, we use Karukkai (semi grown paddy grains), Native cow dung and Special herbels. By burning these with Homam (pooja ceremony). It Needs Totally 14 to 15 days to make this complete process. These are all very important Ayurvedic preparations it has wonderful medicinal properties.
Testing of vibhuti:
Adding small amount of lime juice on vibhuti, if foam exists by the reaction of calcium its fake vibhuti, No changes occurs then its original.