Kadukkai powder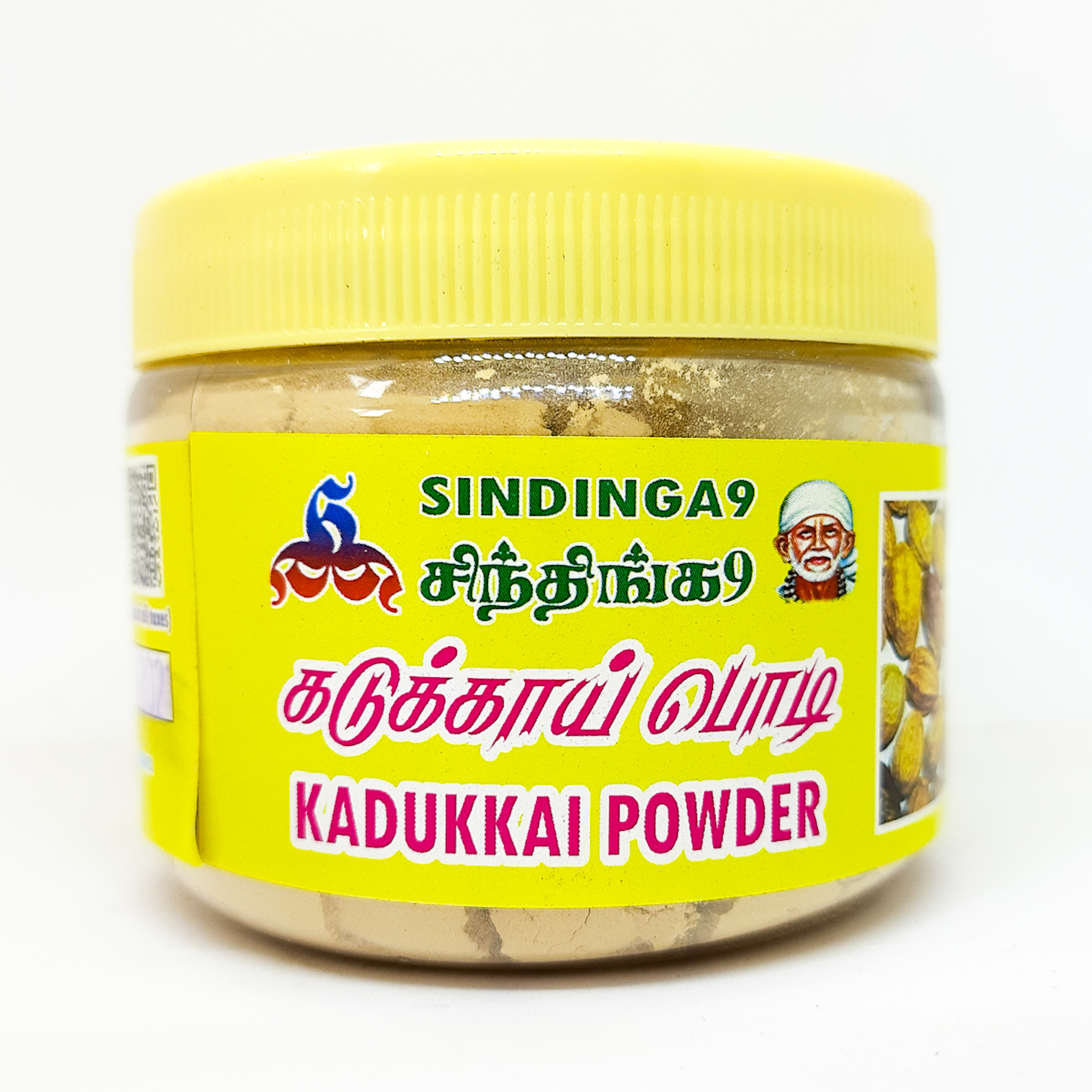 kadukkai podi is the best multipurpose herb in Ayurveda Cleanses the digestive tract, eliminates bacteria, parasites and worms Recommended for health and longevity moreover Increases brain function Recommended to support opening the third eye Kadukkai Podi is the best multipurpose herb in Ayurveda. It is Tamil word for the fruit of the Terminalia chebula tree.
What is the benefit of kadukkai?
It enhances digestion and cures constipation and also strengthens body. Therefore kadukkai has the ability to cure many diseases, getting rid of body weakness too. It also gets rid of sperm defects, keeping the body youthful.
Kadukkai powder inhibits melanin production and proven to be very effective for removing pigmentation. Since it is rich in antioxidants, it prevents cellular ageing and keeps the skin blemish free. It is also an amazing blood purifier and an amazing astringent.
Can we use kadukkai for face?
Kadukkai powder face pack has got antibacterial properties making it very effective for treating acne. A simple paste made with kadukkai powder and boiled rice water when applied on acne heals it very quickly and prevents scars from forming
When should I take kadukkai?
Mix a teaspoon of kadukkai powder in a glass of hot drinking water. Stir it well and consume it. You will get good relief from many stomach problems like constipation, dysentry, diarrhea, indigestion, acidity. It is recommended to drink before going to bed.
Can we leave kadukkai on face overnight?
Leave it overnight. Apply this amazing kadukkai hair pack in the next morning on your hair. Concentrate on your scalp more. Apply on the hair strands too.
Watch this video to know the skin benefits of kadukkai powder
Watch this video to know how to reduce breast size using kadukkai podi in tamil

You may also like Triphala powder
Apart from the above mentioned uses there are many other uses and benefits of Kadukkai Powder which can be felt while using.
Visit our new website to get latest news in Tamil , English & Hindi