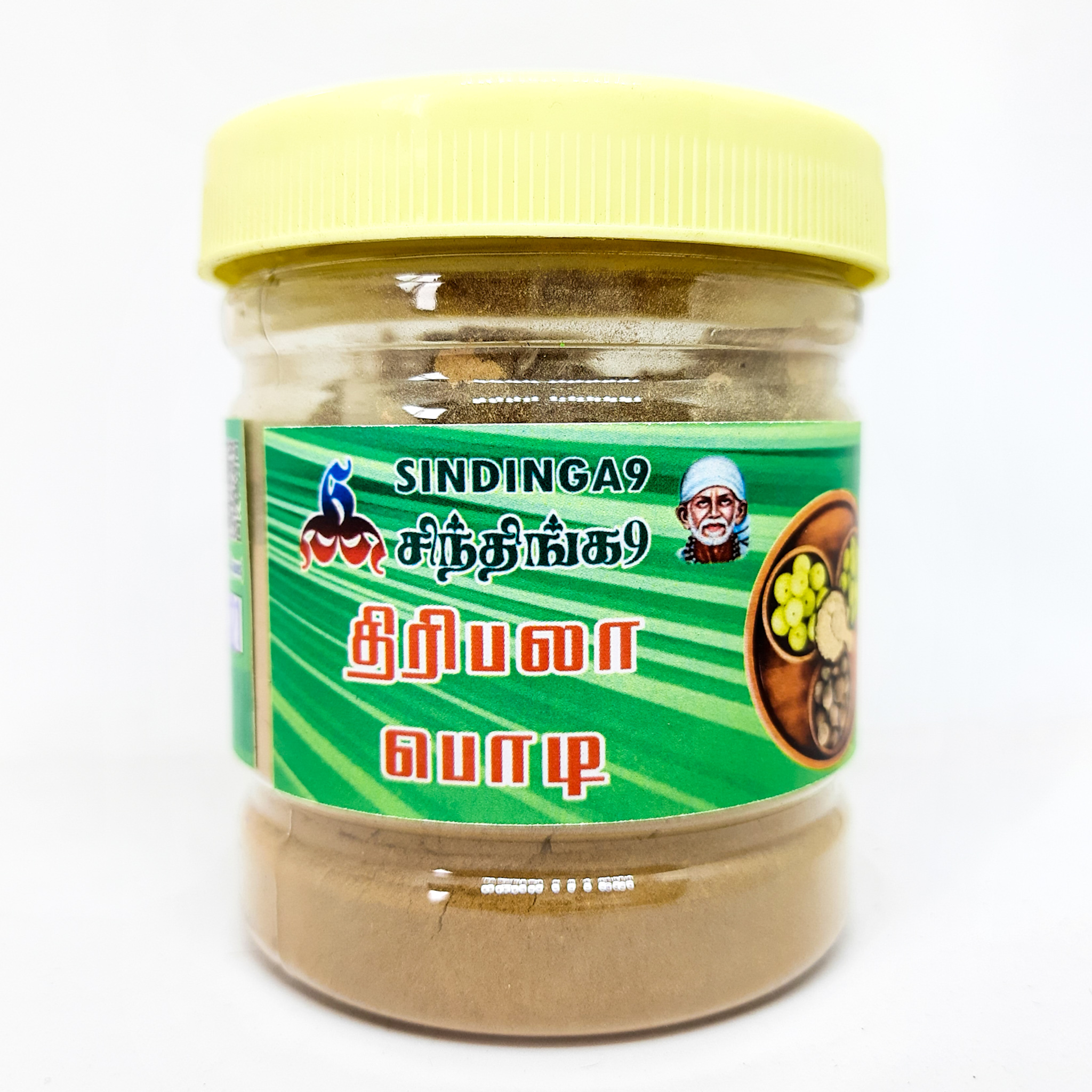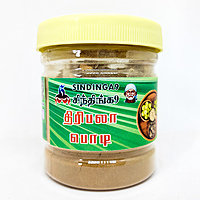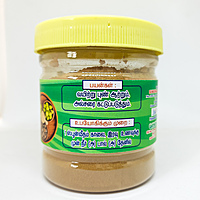 நாம் அனைவரும் தினமும் காலையில் பல் துலக்குவது கடமையாக செய்து வருகிறோம். பற்போடியாக திரிபலா பொடி தினமும் பயன்படுத்தி உடல் நலம் காக்க முடியும். திரிபலா பொடி உட்பொருட்கள் நெல்லிக்காய், கடுக்கை, தான்றிக்காய் பல்துலக்கும்போது பல் பாதுகாப்பிலும், உமிழ் நீருடன் சேர்ந்து ரத்த ஓட்டத்தில் கலந்து அற்புதமாக நம் உடலை காக்கிறது என்பது உண்மை.
குழந்தைகளுக்கு திரிபலா பொடி உடன் அதிமதுரம் பொடி சேர்த்தால், விரும்பி பல் துலக்க ஆரம்பிப்பார்கள்.
பற்பசையில் உள்ள வேதிபொருட்கள் எதிர் விளைவுகளை உருவாக்கும் என்பதில் ஏதொரு ஐயமும் வேண்டாம்.
நம் அற்புதமான திரிபலா பொடி தினமும் பயன்படுத்தி சுகாதாரமாக வாழ்வோம். முக்கியமாக குழந்தைகளின் ஆரோக்கியம் வருங்கால வளமான பாரதத்தை உருவாக்கும்
Triphala has been used in traditional Ayurvedic medicine since ancient times as a multi-purpose treatment for symptoms ranging from stomach ailments to dental cavities. It is also believed to promote longevity and overall health
It's considered a polyherbal medicine, meaning it consists of several different medicinal herbs.
Polyherbal formulations are popularly used in Ayurvedic medicine, a traditional system that emphasizes disease prevention and health promotion.
It's believed that combining synergistic herbs results in extra therapeutic effectiveness and is a more powerful treatment than any one component taken alone .Triphala is a mixture of the dried fruits of the following three plants native to India.
Triphala powder Triphala powder is available in powder form. It cures problems of stomach like constipation and ulcer and also it detoxify the body. Triphala (the three fruits) is an Ayurvedic, polyherbal preparation comprising three ingredients. ... Triphala is in Ayurvedic medicine for thousands of years. It's supports bowel health and aid digestion moreover As an antioxidant, it's also detoxify the body and support the immune system. DOSAGE : take one teaspoon of powder before meal with water or honey or milk. SIDE EFFECTS: While Triphala is generally considered safe and has potential health benefits, it may cause side effects in some people. For example, due to its natural laxative effects, it may cause diarrhea and abdominal discomfort, especially in high doses. YOU MAY LIKE Rudhraksham – 3 face

திரிபலா பொடியின் பலன்கள் How to intake Thiripala powder?