Triphala powder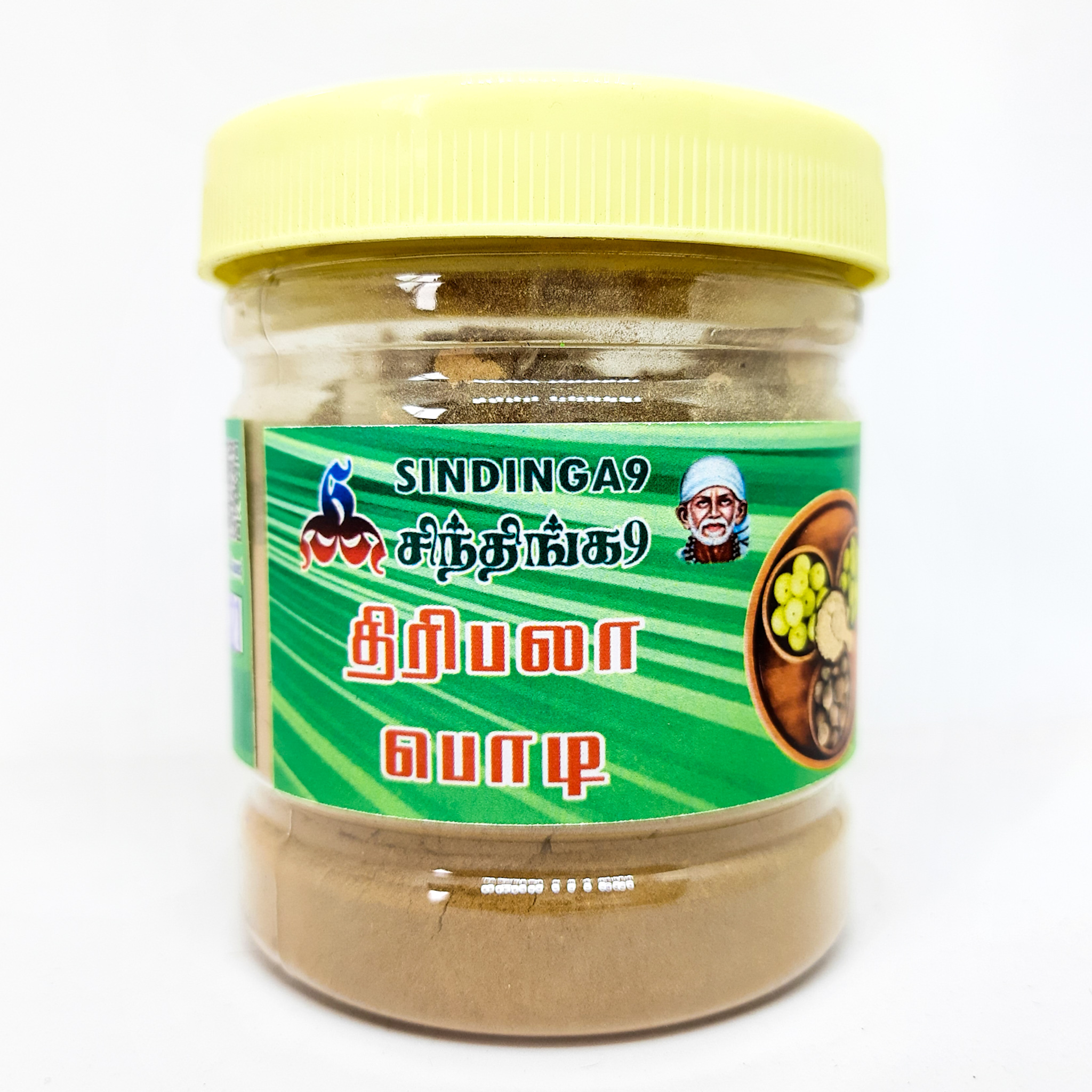 Triphala has been used in traditional Ayurvedic medicine since ancient times as a multi-purpose treatment for symptoms ranging from stomach ailments to dental cavities. It is to promote longevity and overall health
It's a polyherbal medicine, meaning it consists of several different medicinal herbs.
Polyherbal formulations are popular in Ayurvedic medicine, a traditional system that emphasizes disease prevention and health promotion.
It's combining synergistic herbs results in extra therapeutic effectiveness and is a more powerful treatment than any one component taken alone .Triphala is a mixture of the dried fruits of the following three plants native to India.
Can we take Triphala daily?
Yes, you can take triphala daily as it is beneficial for your health due to its Rasayana (rejuvenating) property which helps fight against all types of internal or external infections.
What are the benefits of Triphala powder?
Alleviate inflammation.

Control diabetes.

Promote weight loss.

Reduce cholesterol.

Relieve stress.

Treat a variety of bacterial and fungal infections.
What is the right time to take Triphala?
Take Triphala between meals on an empty stomach for maximum absorption. Typically, recommended doses range from 500 mg to one gram per day, though larger amounts can be used to treat symptoms like constipation ( 45 ). Powdered versions can be mixed with warm water and honey and taken before meals.
Is Triphala good for weight loss?
Studies show that triphala strengthens and tones the colon tissue and can help reduce excessive fat that gathers around the belly. It helps in removing toxins from the body and also boosts metabolism which is a direct pathway to a healthier, desirable body weight.
is triphala powder good for thyroid ?
If you are trying to control your thyroid levels, just grab some triphala, methi, ginger or aloe vera. Little do people know that these ingredients can really help thyroid patients. Try consuming fresh aloe vera or aloe vera juice. It really helps in pacifying and also balancing both vata and kapha in the body.
Watch this video to know how to intake Thiripala powder
You may also like Kadukkai powder
Apart from the above mentioned uses there are many other uses and benefits of Triphala Powder .
Also visit our new website to get latest news in Tamil , English & Hindi