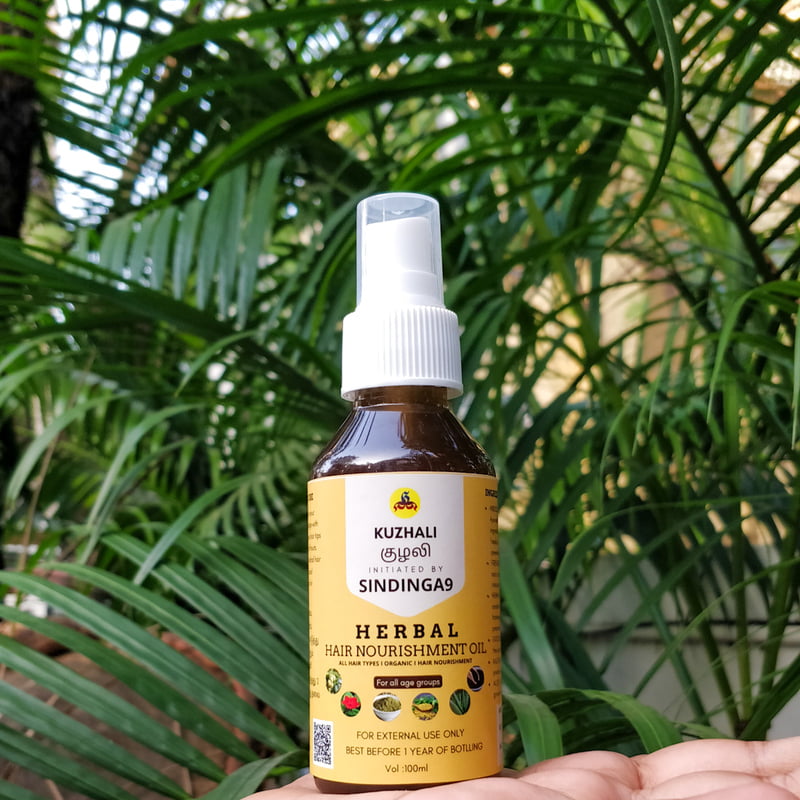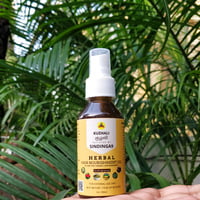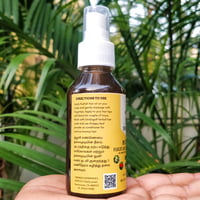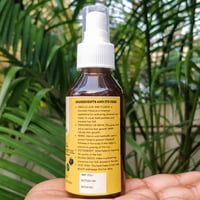 Kuzhali - Herbal hair nourishment oil
The top most benefits of using Kuzhali herbal hair nourishment oil:-
Kuzhali hair nourishment oil provides natural goodness to hair. Herbal hair oil contains vitamins and micro-nutrients which acts as food for your hair.

Hair oil helps in preventing hair loss and tames frizzy hair. Hair ends needs special care and herbal hair oil pampers them through their nutrients.

Natural hair oil reinvigorate hair tissues. No matter, your shampoo and conditioner is made up of how many good ingredients but they can't deeply nourishes your scalp the way a hair oil does.

A thorough massage with such hair oil boosts blood circulation in the scalp and strengthens hair.

Natural hair oils contains some rare fatty acids which makes them shinny and lustrous

Regular use of natural oils cure problem of premature grey hair.



When to oil our hair?
Oiling your hair 1-2 times a week is enough. Doing it everyday can attract dirt and also strip away essential oils from your hair. Combing, rubbing and vigorously massaging your hair with oil can also cause breakage.



What does herbal oil do for hair?
Herbal hair oils are natural oil products with essential properties to treat hair problems like thinning of hair and dry or flaky scalp. These oils are not only for moisturizing purposes but also to promote hair growth, improve circulation of blood in the scalp, prevent dandruff and add volume to the hair shaft.




To know more about the benefits of Kuzhali herbal hair nourishment oil in tamil watch this