Pooja items
Pooja items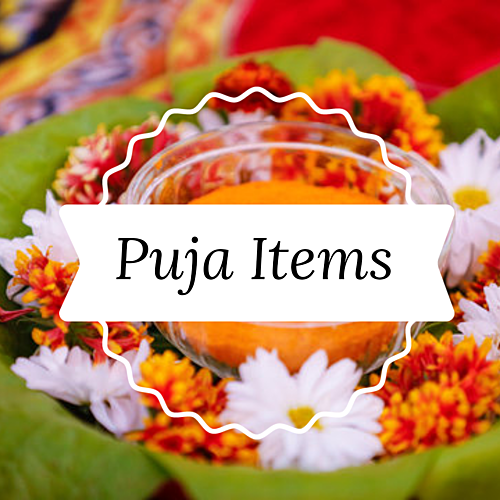 Puja, the loving offering of light, flowers, and water or food to the divine, is
the essential ritual of Hinduism
. For the worshipper, the divine is visible in the image, and the divinity sees the worshipper. The interaction between human and deity, between human and guru, is called darshan, seeing.
How do you store Pooja items?
Store in air-tight boxes
Get yourself some large air-tight boxes to store your pooja sets. If you are storing it in your wardrobe or a cupboard, make sure to choose one that is not being opened frequently. Also, wrap your silver pooja samagri in tissue paper or other moisture-wicking wrapper before storage
What is a pooja set used for?
During worship, Hindus use many items, which are kept on a Puja tray. The items include a bell, a pot of water, a diva lamp, an incense burner, a pot of kum kum powder, and a spoon. Puja involves offering light, incense, flowers and food to the deities (the gods).
Some religious rituals are incomplete without the help of other components, for example, specific substances (Puja Samagri

) are necessary in ritualistic worship of God. These components aiding the religious rituals are an important link in seeking the grace of God through the medium of religious rituals. Understanding the spiritual importance of each of these components (

Puja Samagri

) enhances the

bhav

(Spiritual emotion) towards them, thereby making the religious ritual rich in

bhav

.
With this objective in mind the spiritual importance and salient features of the components (

Puja Samagri

) like turmeric, vermilion,

gandha

(sandalwood paste), flowers,

akshata

, betel nut, coconut,

Panchakhadya

, incense sticks, camphor etc. used in ritualistic worship are mentioned in this article.



9 Important things to keep in Puja Room
You may also like Lord Murugan statue
Apart from the above mentioned uses there are also many other uses and benefits of Pooja items which can be felt while using.
Also visit our new website to get latest news in Tamil , English & Hindi