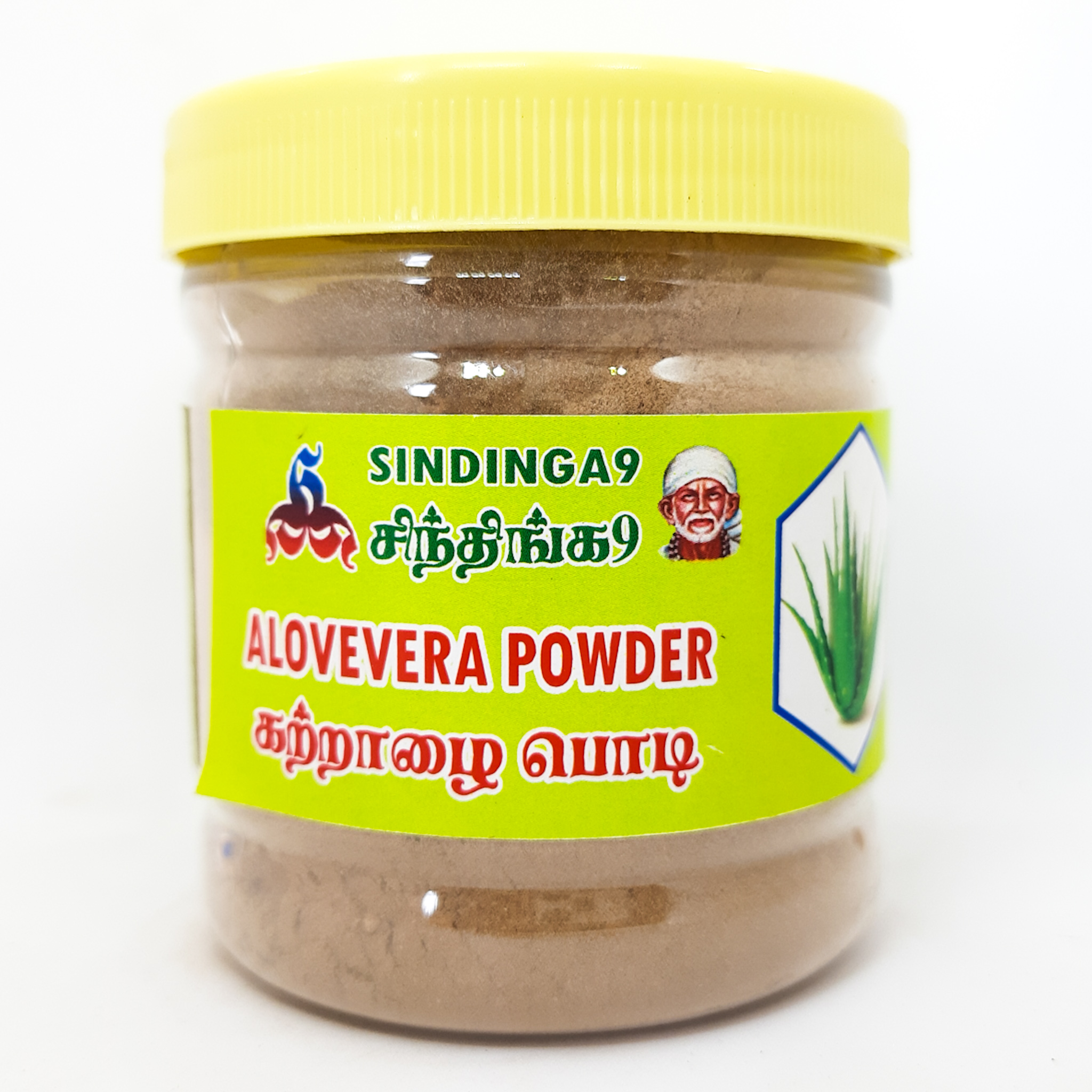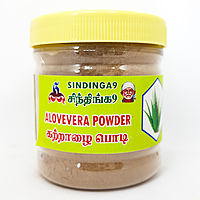 Aloe vera powder | கற்றாழை
100 grams of aloe vera powder
What is aloe vera powder good for?
Heals skin , Improves elasticity of the skin , Boosts immune system , Repairs digestive tract.
Can I eat aloe vera powder?
When taken orally, it can be used as a laxative and purgative. When used internally, can also be a remedy for many other ailments such as coughs, wounds, ulcers, gastritis, diabetes, headaches, arthritis, and immune-system deficiencies
Can you use aloe vera powder on face?
Organic Aloe Vera Powder For Skin Care
Aloe is also fantastic for the skin as it is moisturizing, healing, soothing, making it a very popular addition to face masques, body scrubs, nail treatments, cleansers.
Can we drink aloe vera juice in empty stomach?
Health experts say drinking aloe vera juice on empty stomach is an effective way to lose weight, improve absorption of nutrients in your body and ease bowel function. Aloe vera juice can also help to maintain dental health. Khan also explains health benefits of having this amazing juice every morning.
Can I use aloe vera on my face everyday?
Yes, definitely. Aloe vera gel is made up of 80% water, coupled with a lot of vitamins, nutrients and minerals, all of which work to make your skin appear really soft and glowing. This is why it is also completely safe to be used every single day
Can aloe vera reduce belly fat?
Aloe vera is rich in medicinal properties that help you lose weight. If you want to reduce belly fat, eat aloe vera juice regularly every day. For this, drink one teaspoon of aloe vera juice 15 minutes before meals. If you eat aloe vera gel regularly, you will start losing weight.
Does aloe vera improve hair growth?
It boosts hair growth.
Aloe vera promotes healthy hair growth thanks to a special enzyme found in aloe called proteolytic enzymes. These enzymes effectively break down dead skin cells on the scalp that may clog hair follicles.
Aloe vera powder benefits:-
1. It contains healthful plant compounds
2. It has antioxidant and antibacterial properties
3. It accelerates wound healing
4. It reduces dental plaque
5. It helps treat cancer sores
6. It reduces constipation
7. It may improve skin and prevent wrinkles
8. It lowers blood sugar levels
You may also like Triphala powder
Apart from the above mentioned uses there are many other uses and benefits of Aloe vera powder which can be felt while using.