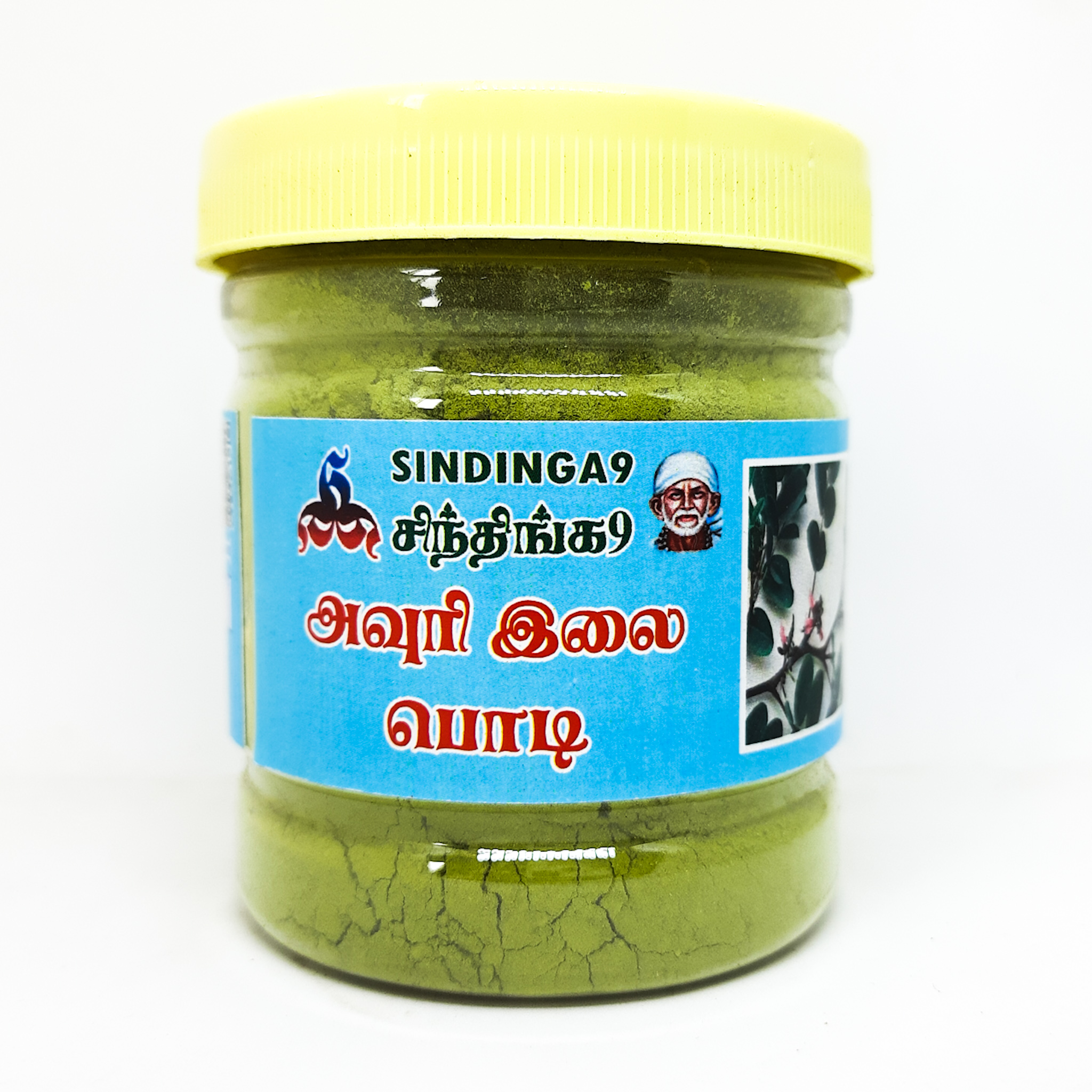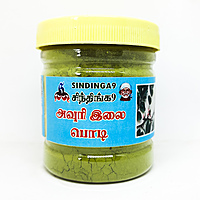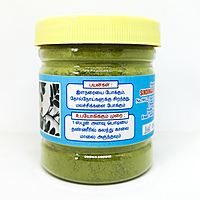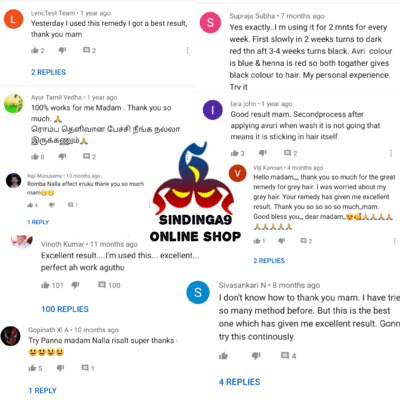 Avuri leaf powder 100g
Avuri is an organic hair dye powder made from avuri / Indigo plant. It can consumed as per directions to cure stomach related problems.
Avuri Plant has wonderful medicinal uses and all parts of the plant are used medicinal Purpose. The leaves produce dark blue dye and when applied as a hair dye and gives dark black color. Though Indigo Leaf Powder is known mainly as a Organic hair color (natural dye). Hair Avuri Leaf is one of the Organic hair products.
What is the use of Avuri powder?
It prevents scalp infections and stimulates new hair growth when used regularly. To stimulate hair growth, massage the oil gently in the scalp everyday regularly.
How do you use Avuri leaf powder?
Mix required quantity of Indigo/Avuri leaf powder with water.Apply it directly on the hair immediately. Indigo powder should not be soaked overnight in water like henna powder. Apply it using hair brush.
Regular use of indigo leaf powder can help treat baldness and restore hair volume. Applying organic indigo powder helps eliminate excess grease and grime out of the scalp. Additionally, Indigo powder prevents the scalp from being too oily, too dry, or scaly, which usually contributes to dandruff formation.
To know more about Avuri leaf powder in tamil watch this video
Also use Maruthani or Henna powder to get best results ,
Benefits And Uses of Avuri
1. For Glowing Skin
2. For Sores, Ringworm, Blisters
3. For Hair rejuvenation
4. For removing Worms in Teeth and Gums
5. For Sores on skin
6. For Liver
7. For Urinary
8. For Black Hair and Hair fall Problems and poison
9. For Dog bite
10. For Insects in Ear
Other techniques to dye your hair using our Organic hair care product - Avuri leaf powder
Apart from the above mentioned uses there are many other uses and benefits of avuri leaf powder which can be felt while using.