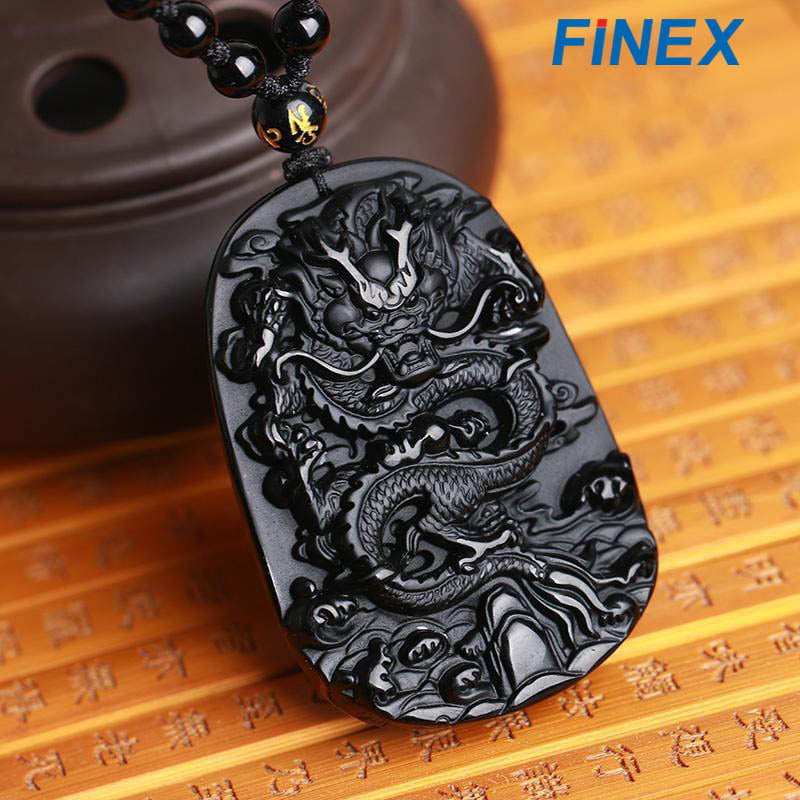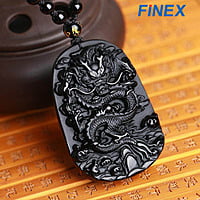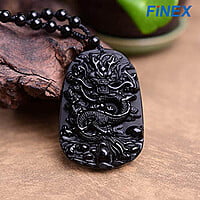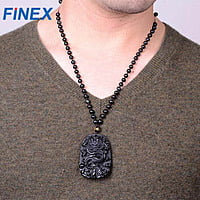 Black Obsidian Dragon
Condition: Brand New
Item Type: Pendant Necklace
Material: Obsidian
Shape\pattern: Dragon
Gender: Unisex
Pendant Size: 55x42mm | 2.17in x 1.65in
Length: 55 cm | 21.65 in
Note: This item is NOT waterproof. Please remove before exposing to water
This Natural Obsidian Dragon Pendant Necklace is exquisitely handcrafted and Polished by Most Skilled Masters.

Black Obsidian Stone is a naturally occurring volcanic glass that has POWERFUL healing properties. It is a powerful cleanser of psychic smog created within your aura, and is a strong psychic protection stone.
Obsidian is a "VITALITY" stone to connect you to your soul's purpose. It has powerful metaphysical properties that will shield you against negativity and stress.
Since ancient times, Dragons have been regarded as the most potent of all symbols of energy and good fortune. They are believed to bring incredible luck, wisdom, prosperity, abundance, consistent success and high achievement.

The modern world still sees dragons as a very popular symbol standing for valiance, heroism, boldness, self-confidence, power, excellence, perseverance, nobility, vitality and happiness.
Visit our new website to get latest news in Tamil , English & Hindi