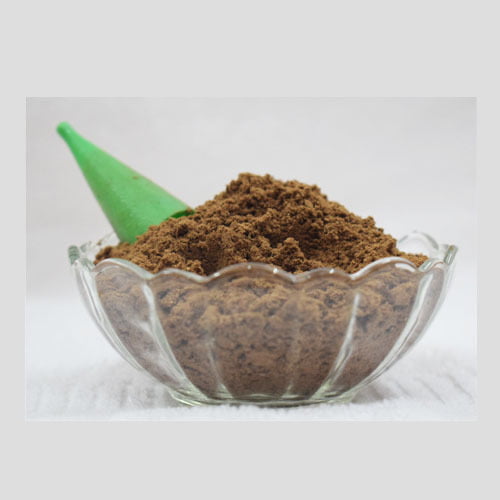 Dasaangam powder / Dasangam dhoop powder
The smoke of this decimal has the power to cure diseases of various internal organs of the body. Its aroma is what makes it feel divine. Its smoke will drive away evil spirits.
Dasangam Dhoop Powder is used during puja ceremonies. It's an ancient method to spread fragrance . This product looks just like any other powder - in order to make your dasangams light up when they burn off their scent all you need are some materials with which we provide cones (which holds our fragrant mixture) as well two matches or fire lighters; then once lit give them time so its enchanting fragrance fills every corner.
What is the use of Dasangam powder?
Dasangam is a type of incense used to burn incense. An object that has been used to show incense to the deity since ancient times. A wonderful substance rich in magnificence and medicinal properties added to anointing.
What are the ingredients in Dasangam?
We prepare Dasangam with 10 natural ingredients such as sandal dust, Akil, Agar, Devadaru, Sambirani and Mattipal. It is in Powder form. For usage the powder has to be filled in the cone given and powder cones is made ready.
Features:-
The custom of using incense for worship has been in practice for more than 2500 years and this was established by the Shlokas from Acharaya', Jagadguru Shankarachariar.
In many rituals it is mentioned that offering dasangam will help one invoke prayer with fragrance through their smell; even when there's only 5 offerings, they still have place as part or whole-cultured approach towards faithfulness to Lord Vishnu.
It is called Dasangam because of the 10 ingredients used. Out of these, seven are energized by lightening and three have dark spots on them - which means they only get activated when exposed to heat or fire.
These include kukkililyarn (saffron), kungiliyam warriwood and koraikizhangu incense sticks made from dhevadharu woods near Polonnaruwa, Sri Lanka's northernmost point known as 'Kurunegala.' The other two ingredients added can be found throughout India: Sambrani rice-like cereal grains ground into flour using mortar & pestle abutting with siltstone surfaces then dehydrated under sun until it.
Benefits:-
Ideal for Pooja, the unique herbal fragrance will freshen up your mind and body.

It's lightening up mood swings as well relieves stress or anxiety to improve sleep quality.

This product is free from alcohol chemicals that can be harmful over time- it also has a longer shelf life than most other natural remedies on today's market which means you'll get more use out of one bottle before needing another purchase.
To know more about the benefits of Dasangam powder in tamil watch this video
To know how to keep good fragrance at home in tamil watch this video
You may also like kunguliyam
Apart from the above mentioned uses there are many other uses and benefits of dasaangam powder which can be felt while using.