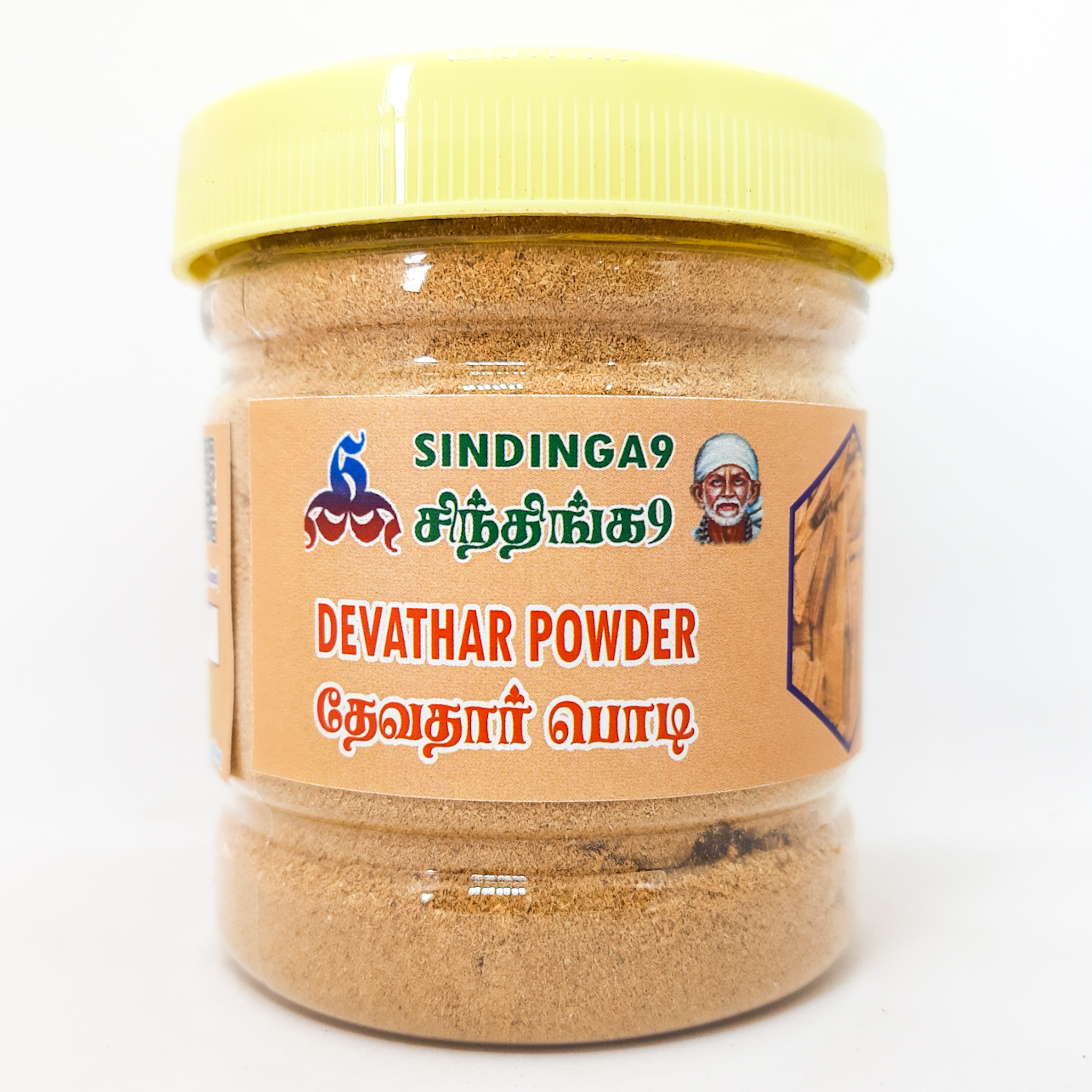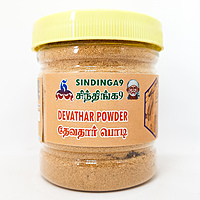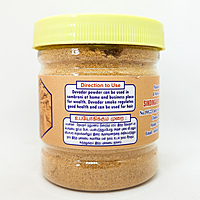 Devadar powder 100g
Devadar powder can be used as dhoop in the house
Devadar Powder / Devdaru Powder
Devdaru also called as Deodar or Himalayan Cedar is popular known as the 'Wood of Gods'. All parts of this plant are used for various medicinal benefits.
Devdaru helps to relieve cough by removing mucus from the respiratory tract due to its expectorant property. It might also be beneficial in managing asthma by increasing the movements of the respiratory tract due to its antispasmodic activity.
Benefits of Devdaru :-
1. Cough and Cold
Devdaru helps to control cough when taken orally. A cough is a common ailment which usually happens with cold. It is commonly known as Kapha disorder in Ayurveda. A cough is generally caused by the accumulation of mucus in the respiratory tract.
2. Asthma
Devdaru helps to control the symptoms of asthma and gives relief in case of breathlessness. According to Ayurveda, the main doshas involved in asthma are Vata and Kapha. The vitiated 'Vata' combines with deranged 'Kapha dosha' in the lungs causing obstruction in the respiratory passage.
3. Osteoarthritis
Devdaru is useful in Osteoarthritis. Osteoarthritis occurs due to an aggravation of Vata dosha and is known as Sandhivata. It causes pain, swelling and difficulty in moving. Devdaru has Vata balancing property and gives relief from the symptoms of osteoarthritis-like pain and swelling in the joints.
4. Obesity
An increase in weight is due to unhealthy food habits and lifestyle which leads to a weak digestive fire. This increases accumulation of Ama causing an imbalance in Meda dhatu and thus resulting in obesity. Devdaru is useful to control obesity as it helps improve metabolism and reduce Ama. This is due to its Deepan (appetizer) and Pachan (digestive) properties.
What are the uses of deodar?
Economic Importance: It is the strongest Indian coniferous wood owing to its anti-fungal, insect-repellent and anti-bacterial properties. It is used as valuable construction material. The primary uses of deodar are for railway sleepers, beams, floor-boards, posts, door and window frames and shingles.
Which part of deodar is used?
Deodara is used in Ayurvedic medicine. The inner wood is aromatic and used to make incense. Inner wood is distilled into essential oil. As insects avoid this tree, the essential oil is used as insect repellent on the feet of horses, cattle and camels.
You may also like Karumanjal powder
Apart from the above mentioned uses there are many other uses and benefits of Devadar powder which can be felt while using.
Visit our new website to get latest news in Tamil , English & Hindi