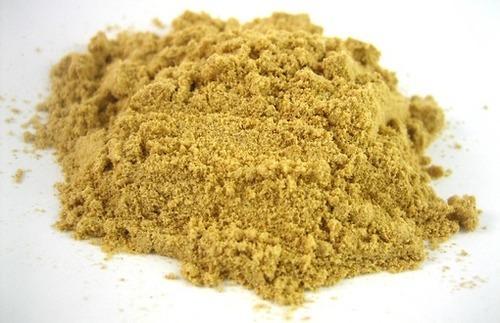 Fenugreek powder / vendhayam powder 100g
Among other benefits, some research suggests that fenugreek may:
Reduce the risk of diabetes

Improve milk production and flow

Improve weight loss

Raise testosterone and boost sperm count.

Reduce inflammation.

Reduce the risk of heart and blood pressure conditions

Pain relief.
What is fenugreek powder good for?
Based on the available evidence, fenugreek has benefits for lowering blood sugar levels, boosting testosterone, and increasing milk production in breastfeeding mothers. Fenugreek may also reduce cholesterol levels, lower inflammation, and help with appetite control, but more research is needed in these areas.
Can fenugreek powder be taken daily?
Fenugreek seed powder has most often been used by adults in doses of 5-10 grams by mouth daily for up to 3 years. Fenugreek seed extract has most often been used in doses of 0.6-1.2 grams by mouth daily.
Can you drink fenugreek powder?
Drink the powder with milk or water for a simple use.
It's a quick and easy way to get the possible benefits of fenugreek powder, including lowered appetite and blood sugar levels. You could also eat the powder plain, but putting it in a drink makes it more enjoyable. The powder mix can be taken up to twice a day.
When should I take fenugreek powder?
Some reports suggest that a teaspoon of fenugreek seeds should be consumed first thing in the morning, but if you find it difficult to develop a taste for it then you can even have it in your curries, dal or other food preparations.
How do you take fenugreek powder?
Add one tsp of fenugreek seeds in a glass of hot water and let it steep for about 10 minutes. Strain and add lemon and a pinch of honey for flavour and enjoy your cup of hot tea.
You may also like Guava leaf powder
Apart from the above mentioned uses there are many other uses and benefits of Fenugreek Powder which can be felt while using.