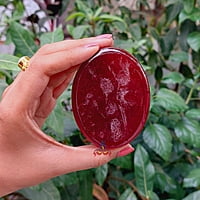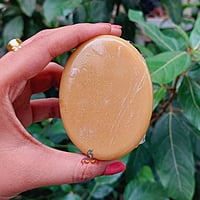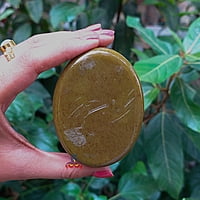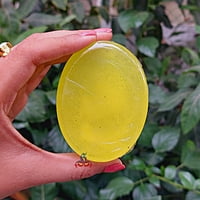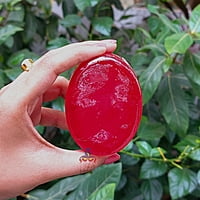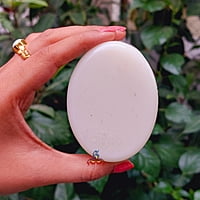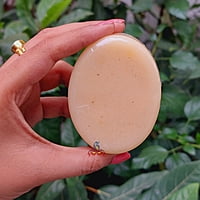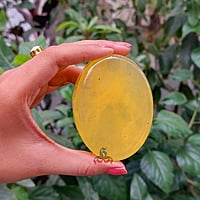 Herbal Soaps
All Soaps are
Handmade

100% vegan

Glycerin base

Natural skin care

Safe on skin

Weight - 100g
Herbal Soaps
What is the importance of herbal soap?
The natural ingredients will keep the skin nourishment intact and benefit your skin immensely. Whether you have dry skin or sensitive skin, using natural soaps is always better than going for chemical soaps. The ingredients used to make natural soaps have elements that prevent skin harshness and antioxidants as well.
They keep your skin feeling soft, looking better, and feeling healthier. They also support local businesses and help the environment. While these soaps may cost a bit more, the cost is worth it for all of these incredible benefits.
These soaps are totally chemical free so there is negligible chance of any harmful or side effect from them as these contain natural oils like Almond oil, castor oil, some essential oils like saffron, sandalwood, strawberry, and rose water which are very beneficial for skin whitening, brightening, and smoothening.


Benefits
1. It made without chemicals and synthetics
Most commercial soaps aren't true soap at all. Often manufactured with synthetic ingredients, they're similar to detergents. These may include parabens, petrochemicals, phthalates, triclosan, and phosphorus, which irritate and dry the skin. Scientists even link some of these ingredients to hormone disruption and cancer.
2. It moisturizes your skin better and longer with glycerin
A type of fat naturally found in plants, glycerin organically hydrates and keeps the skin soothed.

3.It's vegan and not tested on animals

Our handmade soaps contain no animal fats, milk, or honey products, so they are vegan-friendly. We don't test on animals, so they are cruelty-free.

4. Their scent provides real aromatherapy

As handmade soaps have pure essential oils; they render aroma therapeutic benefits. Benefits of natural soap's ingredient essential oil are way beyond just the scent. Unlike the synthetic fragrance in chemical soaps, the aromatherapy from the scent of natural oil can help in reducing stress. In addition, it soothes your skin and impacts it in a positive manner.




You may also like Vilvam / Bael powder




Apart from the above mentioned uses there are many other uses and benefits of Herbal Soaps which can be felt while using.

Visit our new website to get latest news in Tamil , English & Hindi