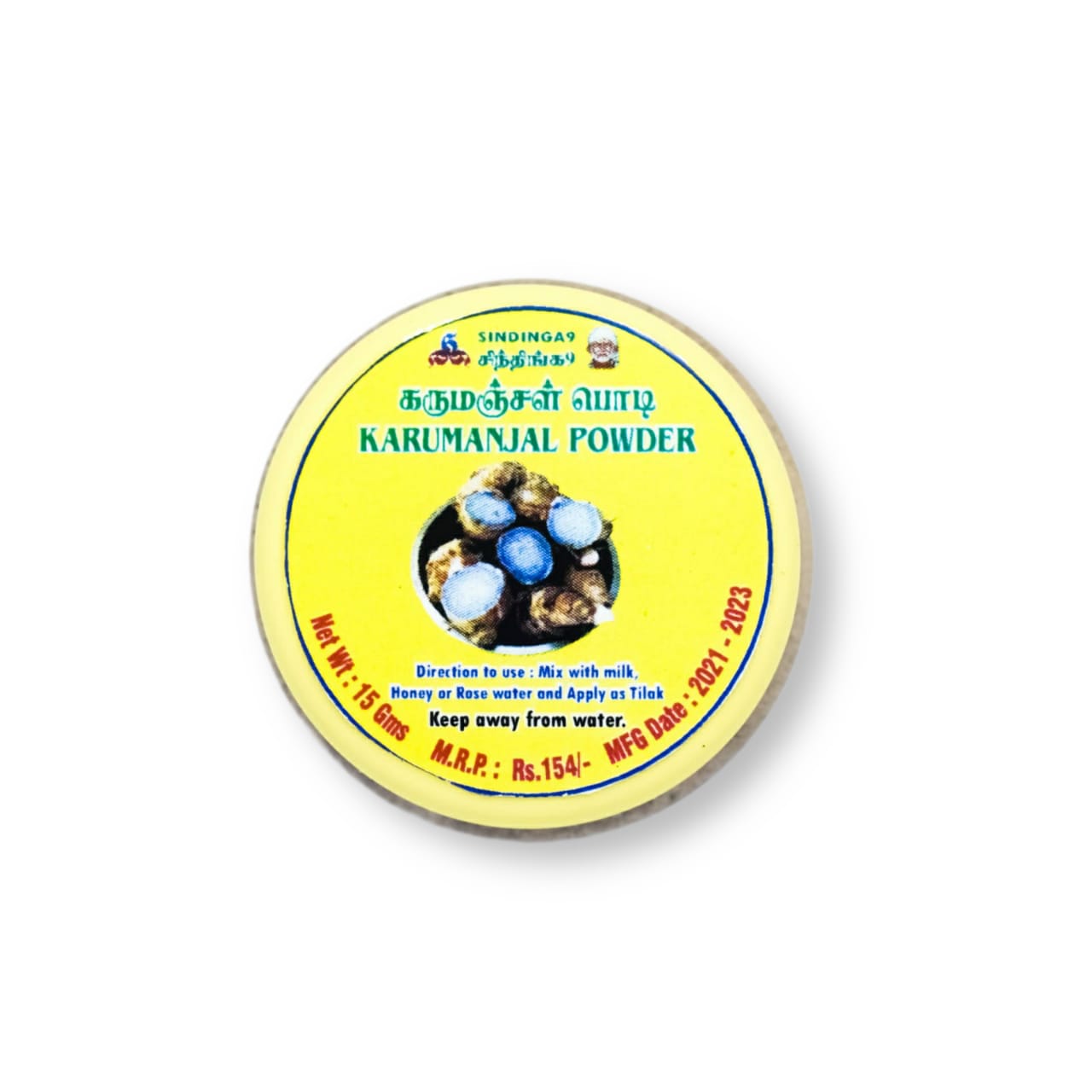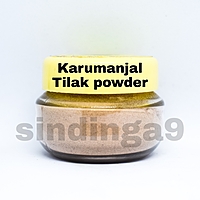 Karumanjal Tilak powder 15g
Pure karumanjal powder mixed with authentic chandan powder to apply as tilak.
Karumanjal tilak powder
கருமஞ்சள் பொடி பயன்கள்
நெற்றிக்கு தேன், பால்,பன்னீர் பயன்படுத்தி திலகமாக பயன்படுத்தலாம்.
Mix with milk, honey or rose water and wear as Tilak on forehead
Karumanjal tilak powder benefits
1) Observes all the positivity of the karumanjal / blackturmeric.
2) Aligns our thoughts withj actions
3) Helps in positive construction of one self.