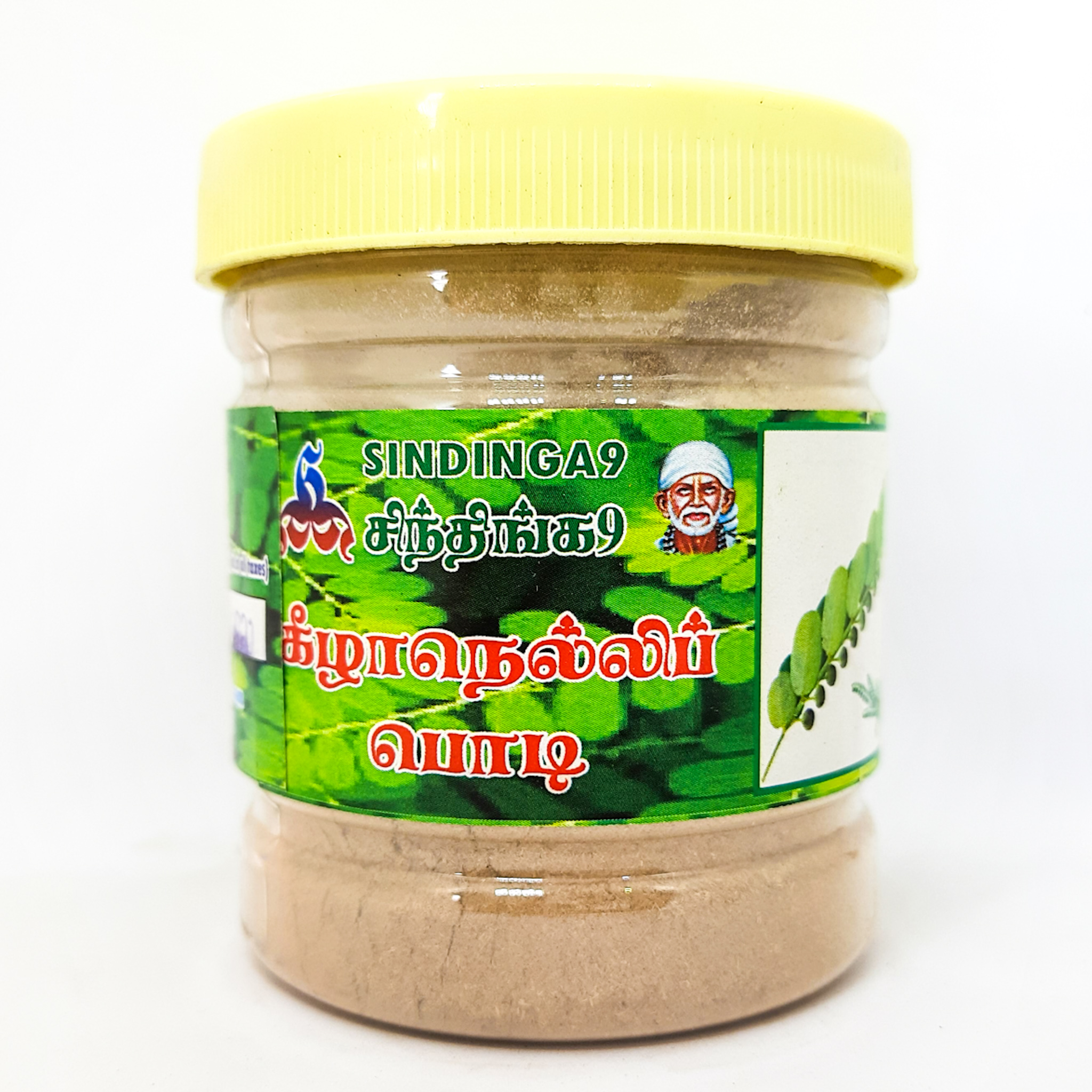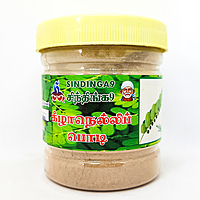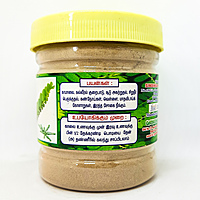 Keezhanelli powder has been widely used in Ayurveda and Homeopathy. You can find it in various ayurvedic formulations. Traditionally, it has been used for treating jaundice, hepatitis, kidney stones, hair problems, asthma and fever.

Phyllanthus Niruri (Keelanelli) Medicinal Uses:
Anti Microbial Properties

For Liver (Hepato Protective Properties)

For Hair Growth

Anti Inflammatory Properties

Anti Ulcer Properties

Anti Diabetic Properties

For Treating Hepatitis B & Jaundice

For Treating Kidney Stones
How do you use Keezhanelli powder?
Directions: For Adults Mix one tea spoon of Keezhanelli powder in a glass of water or buttermilk and drink twice a day or as advised by doctor.
What are the benefits of Keelanelli?
Keelanelli (Phyllanthus niruri or Gale of the Wind) is used in Ayurvedic medicine for problems of the stomach and the genito-urinary system. It is used traditionally to balance body heat, treat ulcers and skin diseases, control blood sugar, treat kidney stones, jaundice, eye infections and to support liver health.
Is Keezhanelli good for hair?
To regrow hair on the bald head, one should use Keelanelli oil prepared from its root regularly. The roots are cut and boiled in coconut oil and set aside to cool down. This oil is then filtered and applied regularly on the hair. It is recommended to prepare this oil from fresh roots to be effective
Can we eat Keezhanelli?
One of the most abused herbs among his liver patients, according to Dr Abby, is the keezhanelli, largely crushed and consumed directly or with milk, used to treat jaundice.
When should I take Keezhanelli?
Drinking it daily in the morning will cure ulcerative conditions and also other stomach ailments. Mix two teaspoon of Gingelly oil, roots of Keezhanelli, cumin seeds and cow milk, grind them together and drink the filtrate. This will relieve headache.
How do you drink Keezhanelli?
The juice of this plant is given in doses of 10ml to 20ml two to three times a day. Liver & Eye problems: Adding one tea spoon of Keezhanelli powder to warm water and consuming it empty stomach is said to cure liver and eye problems.
You may also like karisalankanni powder
Apart from the above mentioned uses there are many other uses and benefits of Keezhanelli powder which can be felt while using.