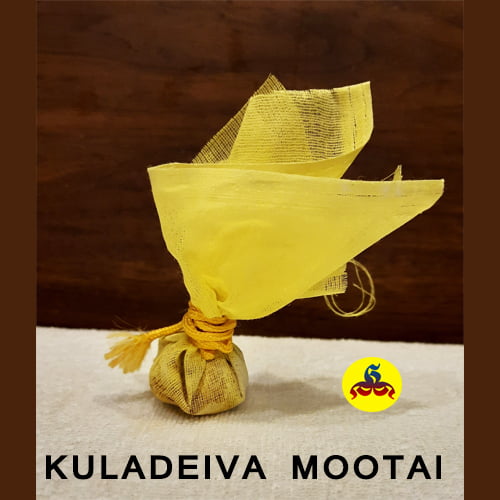 Kuladeiva mootai
Kit includes
Manjal | turmeric
Kumkum
jaathikaai
brown sozhi
viboothi
chandhan
charcoal
sambrani
yellow thread
yellow cloth
kula deiva mootai / how to find kula deivam / family god
Kuladeiva mootai is a kit that has few ingredients which will attract information about the kuladeiva / family god of a particular family.
This should be tied infront of the house and should be changes within every 30 days.
After tying this one will come know his kuladeiva/ family god in dream , word of mouth from grandparents of the family or any long relatives.