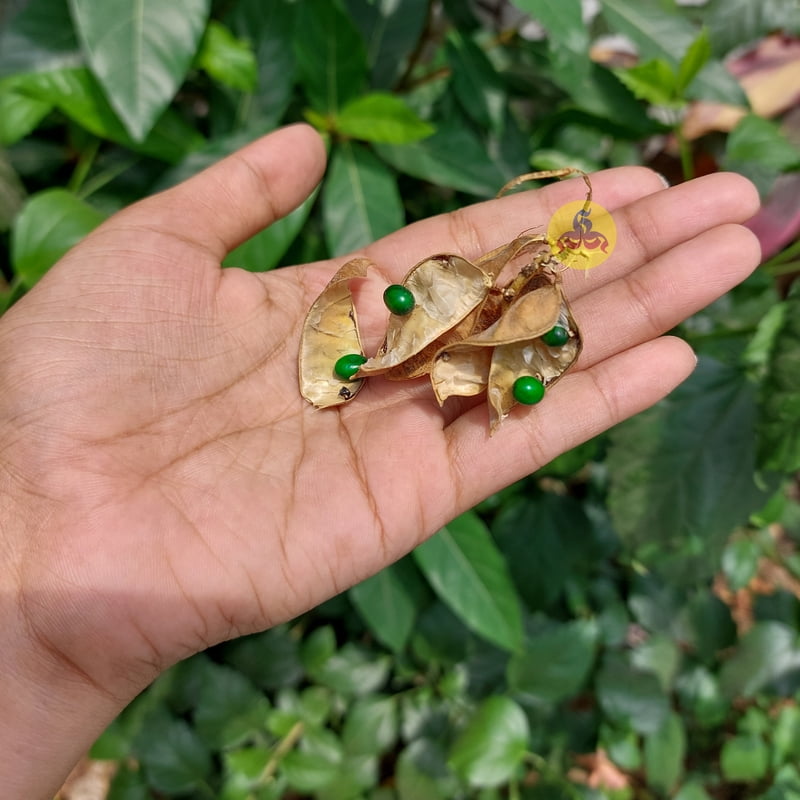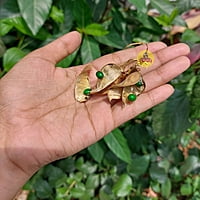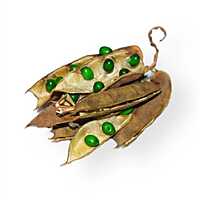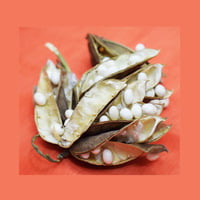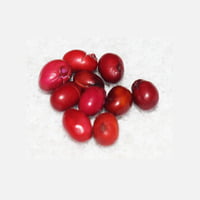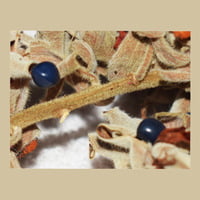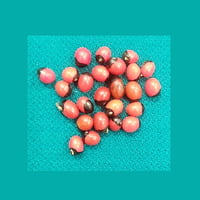 Kundri mani
Kundri mani

green - single piece

white - single piece

red - single piece

blue - single piece




black and red - 25 pieces
Kundri mani
or rosary pea
This kundrimani is available in many colors. Each has its own medicinal properties. But I humbly request that no one should try to eat this. This Kundri bell has immense divine character. This Kundrimani Pillaiyar Kannu is also known as Ganesha Kannu.
It is important to sell it on Vinayagar Chaturthi by putting it as the eyes of Pillaiyar. If we take a small amount of this gunri mani and put it in a small container and keep it in our puja room, we will get the grace and blessings of Lord Ganesha and it is sure that all the obstacles we start will be removed and there will be a chance of success. .
Abrus precatorius, commonly known commonly as jequirity bean or rosary pea, is a herbaceous flowering plant in the bean family Fabaceae. It is a slender, perennial climber with long, pinnate-leafleted leaves that twines around trees, shrubs, and hedges.
The plant is best known for its seeds, which are used as beads and in percussion instruments, and which are toxic because of the presence of abrin. Ingestion of a single seed, well chewed, can be fatal to both adults and children. The plant is native to a number of tropical areas.It has a tendency to become weedy and invasive where it has been introduced. The oil extracted from the leaves of Gundumani has great medicinal properties in stimulating the growth of hairs. Skin related problems Abrus precatorius is very effective in treating leucoderma. cures acne and boils. It also helps getting you rid of itching and other skin related problems. Scratches from pet animals Application of the paste over wound prevents infection.
Red kundrimani for Abdominal Pain Prepare a paste of the roots and apply it over the abdomen. The herb cures the wounds rapidly. Intestinal worms Take the seeds of the plant. Dry them and powder them. Take the powder once for 2 days. Cough Powder the roots of the herb and mix it with butter. Consume it three times a day. cures cough.
The seeds are 'Abrin' poisonous. Even as a laxative, if you give too much, you can suffer from cholera. For women, kunimani seeds can affect the functions of the uterus and make it impossible to conceive.

Crushing the seeds can cause miscarriage. Although the seeds are tonic for the brain and body, not for the elderly. Leaves and root are used for fever, stomach upset, asthma, toothache and tuberculosis. The fruit (seed) is similarly medicinal. These are remedies for the itchiness of leprosy.

To know more about spiritual uses of kundri mani




To know about green kundrimani in tamil , watch this video




Spiritual Benefits of Rosary pea in tamil , watch this video




You may also like Surukku pai
Visit our new website to get latest news in Tamil , English & Hindi