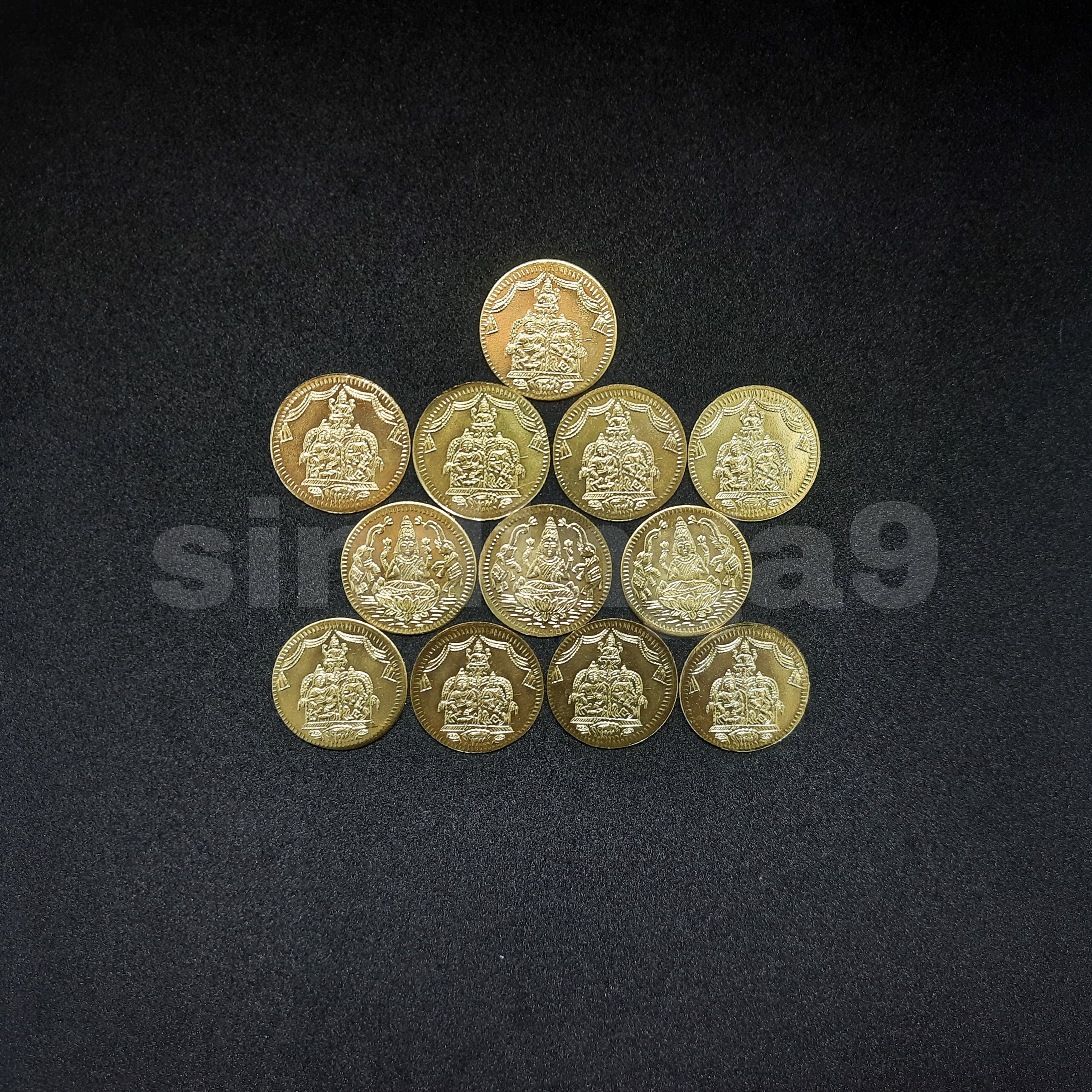 Lakshmi kubera coins - 12 coins
12 brass coins
Other side Laskhmi kuberar
Lakshmi kubera coins - 12 coins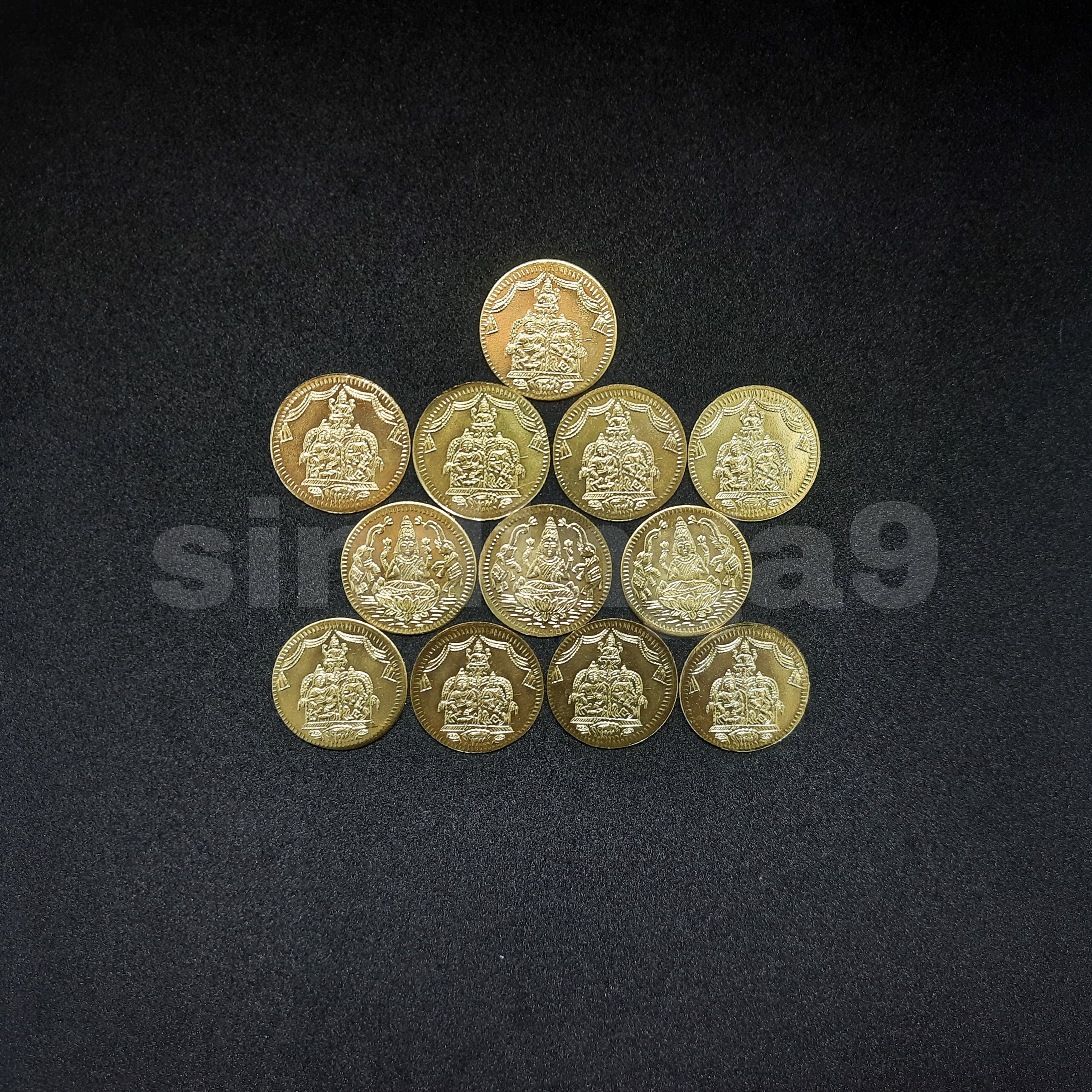 Lakshmi Kuber Coins, the essence of wealth and prosperity, is a beautiful collection of 108 brass coins polished with gold, embossed with Goddess Lakshmi on one side and then Lord Kubera with his wife on the other side.
Gubera coins are to be used for archana while chanting 108 Lakshmi mantras during Lakshmi Kuber Pooja. It is important to first offer Kubera a significant amount of wealth by placing that wealth on the puja table. Also offering this gift of wealth opens the channel to receive wealth in return.
What are pooja coins?
Pooja coins can be used for kuber lakshmi pooja ,festival of deepavali, akshaya thrithiyai and all auspicious day,while chanting 108 lakshmi mantras you can use it instead of flower. This coin brings you more spiritual feelings than ordinary flower pooja.
How do you worship Lakshmi Kubera?
Vidhi for Kuber Puja on Dhanteras
Keep the Kuber Idol next to the Lakshmi-Ganesha idol and then begin by cleaning the idol with Gangajal.

Prepare a Havan Kund.

Add pure ghee in the kund and use a matchbox to start a fire.

Worship Lord Ganesha and also Goddess Lakshmi during the Yagya.

Consume the bhog as Prasad after the puja.
Who is Lakshmi Kubera?
Dhanteras is the first day of Diwali and is celebrated in honor of Maa Lakshmi, the reigning deity of Diwali and Lord Kubera, the banker among the Gods.
How do you polish brass coins?
Wash your coin with a baking soda paste.

Rub a dot of regular toothpaste on your coin to clean it.

Soak your coin in ketchup for 10-20 minutes.

Clean the coin with lemon and salt.

Cover your coin in a mixture of salt, white vinegar, and flour.
To know more about How to worship Lakshmi Kuberar puja in tamil watch this video
Watch this video to know how to do gubera pooja
Doubt clearing video
We can also have kuberar statue & lakshmi guberar vilakku along with this to do poojai
Apart from the above mentioned uses there are many other uses and benefits of Lakshmi kuberar coins which can be felt while using.
Also visit our new website to get latest news in Tamil , English & Hindi