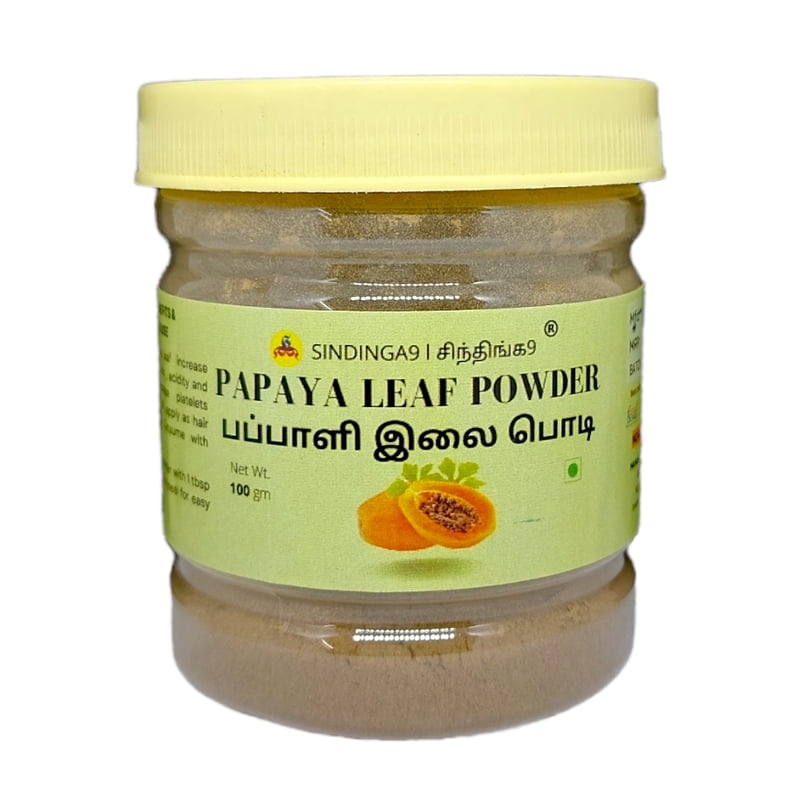 P
apaya is one of the most widely cultivated crops in the world. Its fruit, seeds, and leaves are frequently utilized in a variety of culinary and folk medicine practices.
Papaya leaf contains unique plant compounds that have demonstrated broad pharmacological potential in test-tube and animal studies.
Although human research is lacking, many papaya leaf preparations, such as teas, extracts, tablets, and juices, are often used to treat illnesses and promote health in numerous ways.
Here are 7 emerging benefits and uses of papaya leaf.
1. May treat symptoms related to dengue fever
2. May promote balanced blood sugar
3. May support digestive function
4. May have anti-inflammatory effects
5. May support hair growth
6. May promote healthy skin
7. May have anticancer properties
What is papaya leaf powder good for?
Papaya leaf is often consumed as an extract, tea, or juice and has been found to treat symptoms related to dengue fever. Other common uses include reducing inflammation, improving blood sugar control, supporting skin and hair health, and preventing cancer.
How do you use papaya leaf powder?
Use 1 to 2 teaspoon of Papaya Leaf Powder in 200 ml of water.
Papaya leaf juice acts as a skin cleansing agent.
The juice made of Papaya Powder has many health benefits and medicinal values. Consult your doctor before treating any medical condition.
Does papaya leaves whiten skin?
Papaya contains natural bleaching properties, topical application can help in lightening your skin complexion. The cleansing properties helps get rid of the skin impurities and it also protects your skin against sun damage.
Is papaya leaf good for liver?
Beneficial for liver: Improve your liver functioning with papaya leaf extract. The juices' healing properties have the potential to cure one from chronic liver diseases- jaundice, liver cirrhosis; cancer. It naturally detoxifies the liver, and cleanses the toxins from the liver.
Is papaya leaves good for high blood pressure?
Conclusion: It can be concluded that papaya leaves in Nori preparation is effective as an antihypertensive and reduced arterial stiffness.
What happens if we drink papaya juice daily?
Being rich in antioxidants, flavonoids, and phytonutrients, drinking Papaya juice aids in fighting free radical damage. Regular intake of Papaya juice prevents, breast, colon, and prostate cancers.
To know more about the benefits of Papaya leaf powder in tamil watch this video
Apart from the above mentioned uses there are many other uses and benefits of Papaya leaf powder which can be felt while using.