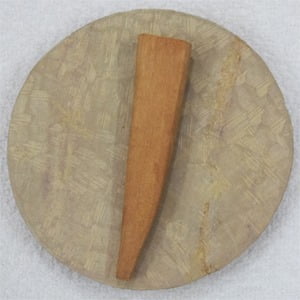 Sandal wood stick and stone
One piece of sandal wood stick with stone
sandal wood stick ranges from 10 - 20 grams
Sandal wood stick and stone
sandal wood stick and stone is a class of woods from trees in the genus Santalum. The woods are heavy, yellow, and fine-grained, and, unlike many other aromatic woods,
they retain their fragrance for decades and also Sandalwood oil is got from the woods for use.
USES
In traditional medicine, sandalwood oil made use as an antiseptic and astringent, and for the treatment of headache, stomachache, and urinary and genital disorders moreover,
In India, the essential oil, emulsion, or paste of sandalwood is made use of in the treatment of inflammatory and eruptive skin diseases.