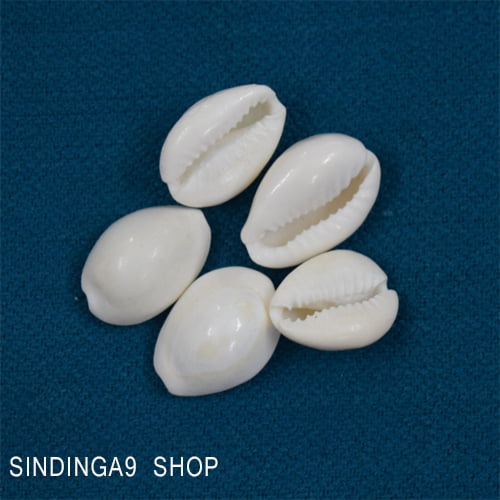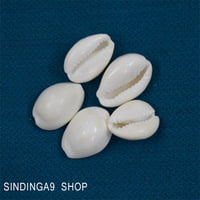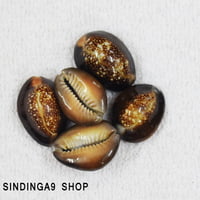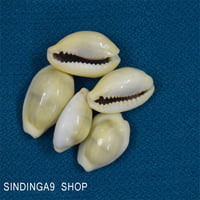 Sozhi



Black sozhi - 2.5 - 3 cm
Light brown sozhi - 2- 2.5 cm
Cowry Sea Shells / Sozhi / Chozhi

Sozhi is a kind of seeds considered very much beneficial to please goddess Lakshmi. When these seeds are kept at prominent places like workplace, office, pooja place or money box, you are blessed with grace. They are considered very sacred and auspicious. You may place them in your money box, living room, work place or pooja place. It plays a wide role in making the place sacred and auspicious. When you keep it at your accommodation, negative waves go away from you. You are surrounded by the positive waves which keep you safe from the evil eyes.
The shells of cowries are usually smooth and shiny and more or less egg-shaped. The round side of the shell is called the Dorsal Face, whereas the flat under side is called the Ventral Face, which shows a long, narrow, slit-like opening , which is often toothed at the edges. The narrower end of the egg-shaped cowrie shell is the anterior end, and the broader end of the shell is called the posterior. The spire of the shell is not visible in the adult shell of most species, but is visible in juveniles, which have a different shape from the adults.
Cowry Sea Shells / Sozhi / Chozhi - White , black & light brown:-
Sozhi seeds are special seeds that please goddess Lakshmi. You can place them in your money box, living room, work place, or pooja place.

They are considered to be very sacred and auspicious.
Cowry Sea Shells / Sozhi / Chozhi - comes in many colors, including white, black and light brown.
Benefits:-
Sozhi are considered very holy and sacred.

They should be kept in places like your work, office, pooja place or money box to please Lakshmi the goddess.

You can also have them in your living room or bedroom for positivity.
Ways to Use :-
Monetary use
Cowrie shells, especially Monetaria moneta, were used for centuries as currency by native Africans. In his book Marriage and Morals, Bertrand Russell attributed the use of cowrie shells as currency in ancient Egypt to the similarity between shape of the shell and that of female genitalia.'
Ritual use
The Ojibwe aboriginal people in North America use cowrie shells which are called sacred Miigis Shells or whiteshells in Midewiwin ceremonies, and the Whiteshell Provincial Park in Manitoba, Canada is named after this type of shell. There is some debate about how the Ojibway traded for or found these shells, so far inland and so far north, very distant from the natural habitat.
Jewelry
Cowrie shells are also worn as jewelry or otherwise used as ornaments or charms. In Mende culture, cowrie shells are viewed as symbols of womanhood, fertility, birth and wealth.[9] Its underside is supposed, by one modern ethnographic author, to represent a vulva or an eye.
Games and gambling
Cowrie shells are sometimes used in a way similar to dice, e.g., in board games like Pachisi, Ashta Chamma or in divination (cf. Ifá and the annual customs of Dahomey of Benin). A number of shells (6 or 7 in Pachisi) are thrown, with those landing aperture upwards indicating the actual number rolled
Other
Large cowrie shells such as that of a Cypraea tigris have been used in Europe in the recent past as a darning egg over which sock heels were stretched. The cowrie's smooth surface allows the needle to be positioned under the cloth more easily
You may also like Valampuri Sangu
Apart from the above mentioned uses there are many other uses and benefits of Sozhi which can be felt while using.