Thamarai vithai maalai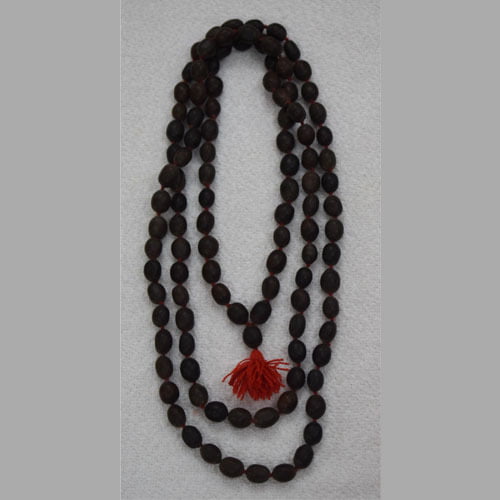 If we wear thamarai vithai maalai , good things will happen around . No evil obstacles stand around. When positive things happen, everything is progress. Then the growth of the wealth will be at its peak. If you don't believe you won't succeed.
Lotus beads
Lotus beads are auspicious thing because they receive and release the blessings of nature. As Goddess Lakshmi resides in the lotus, keeping a mani mala made of lotus seeds at home will invite her to our home.
Even wind in nature has power. It's all about how you use it. In the same way the lotus bead also removes obstacles and lays the foundation for a higher life.
Lotus seed malai
Lotus vithai mala has immense positive energy and brings good things to people as a money attracting mala. Tamarai vithai malai provides a solution to conflicts in the family, lack of unity, problems between brothers, economic weakness, constant obstacles in getting a job, etc.
If this lotus mani malai is in a house, all the riches will increase there. If you believe and act, lotus seed will remove all obstacles and will fill your house with riches.
Thamarai vithai mala attracts
Money is necessary for all our daily life needs and future life. Everyone has the desire or desire to have money and keep it together. But no matter how much you earn, you cannot save money. There are many people who complain that wealth does not stay at home.
It is enough to keep a few things in our house so that the earned money can stay at home and the money that comes to us will be added to us more and more. Our forefathers have identified and told us many things that attract positive energies. Keeping such things in the house not only brings wealth but also benefits.
One such item that attracts money is the lotus mani maalai. We have heard of Tulsi Mala. What is that lotus flower garland? Goddess Lakshmi is to reside in a lotus. Lotus mani mala has the ability to bring such Goddess Lakshmi to our home. If this garland of lotus seeds is at home or worn by us, it not only increases wealth but also removes family quarrels, brotherly unity, work and economic obstacles.
Many priests can be seen wearing this garland. The reason for this is that if you wear this garland, your mind will remain stable without wandering.
When to wear the malai
It is very special to wear the lotus mani mala on Thursdays. After taking bath in the morning, perform puja and wear this garland. Both men and women can wear it. But don't wear while eating non-vegetarian food or going on unauspicious occasions.
The new moon day is the perfect day to start wearing the lotus mani mala. Even if the unexpected money coming on Thursday is a small amount, take it or a part of it in a white envelope, sit facing east and keep your right hand on the envelope containing the money and chant the Gayatri Mantra 108 times. Then the envelope should be in the pooja room or money deposit bureau. After that the money will keep coming.
A person who needs of much wealth should perform Jaap of Goddess Lakshmi with a rosary of Kamal Gatta. It is said that it renders plenty of wealth to the person and if it is performed on Akshaya Tritiya with a Kamal Gatta rosary. Thamara Mala is also dried lotus bead mala. Poverty is the worst curse of life. To banish this curse that could be haunting a house for generations one must try this lotus seed mala. Lakshmi is also Kamalvaasini.
மந்திர ஜெபம் செய்யும் சரியான முறை The perfect method of saying Mantra
You may also like karungali malai
Apart from the above mentioned uses there are many other uses and benefits of Thamarai vithai maalai which can be felt while using.
Visit our new website to get latest news in Tamil , English & Hindi