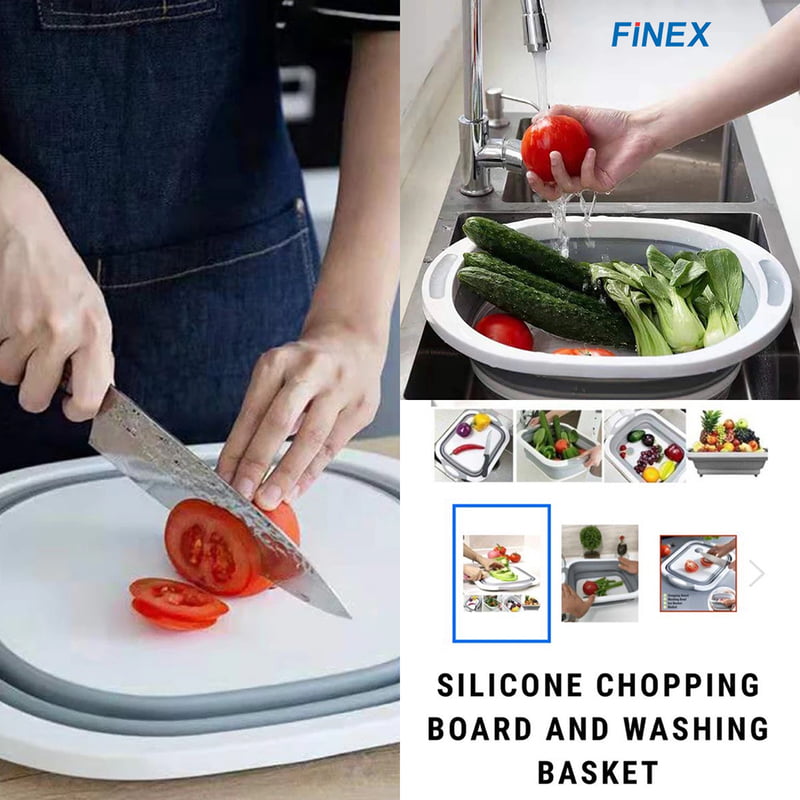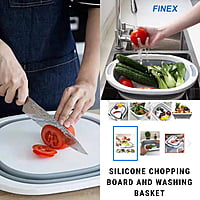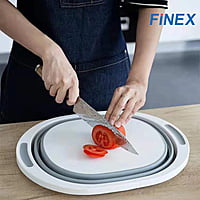 Vegetable Chopping board and basket
Food grade quality material safe and non-toxic.
No chemical additives designed to make meal prep safer.
The colander portion is collapsible for easy storage.
Rugged and durable no scratches, not easily deformed, does not retain odours Come with plug and strainer, and simply pull up the plug to drain or strain the water. Perfect for cleaning and soaking vegetables, fruits, and meat before cooking.
4 in 1 Multi functional Silicon Based Kitchen Foldable Cutting, Chopping Board, Collapsible Dish Tub, Vegetable & Fruit Washing, Draining Basket with Plug, Folding Washbasin & Tray to Serve
• 4 In 1: You can use it as a tray, as a chopper, as a fruit basket, as a Fruit and Vegetable Soaker and Washer.
• Take Small Space : You can put it in any Small Space because of of its foldable quality you can carry it at picnic and any tour.
• Durable material : The material is high quality plastic and silicon without slop off surface.
• Can be used as dish tub for household needs and camping clean-up, it also can be used as durable chopping board for cutting, chopping and slicing after folding.
• GOOD KITCHEN HELPER: New upgrade multi-function 4 in 1 food grade collapsible basket with draining plug, it can be used as a cutting board after folding, as a dish washing basin, drain basket and storage basket after opening, It's a must for your kitchen!.
• DURABLE POLY BOARD: Food grade material safe and easy to clean.
• Package : 1 x Collapsible Chopping Board.
Visit our new website to get latest news in Tamil , English & Hindi