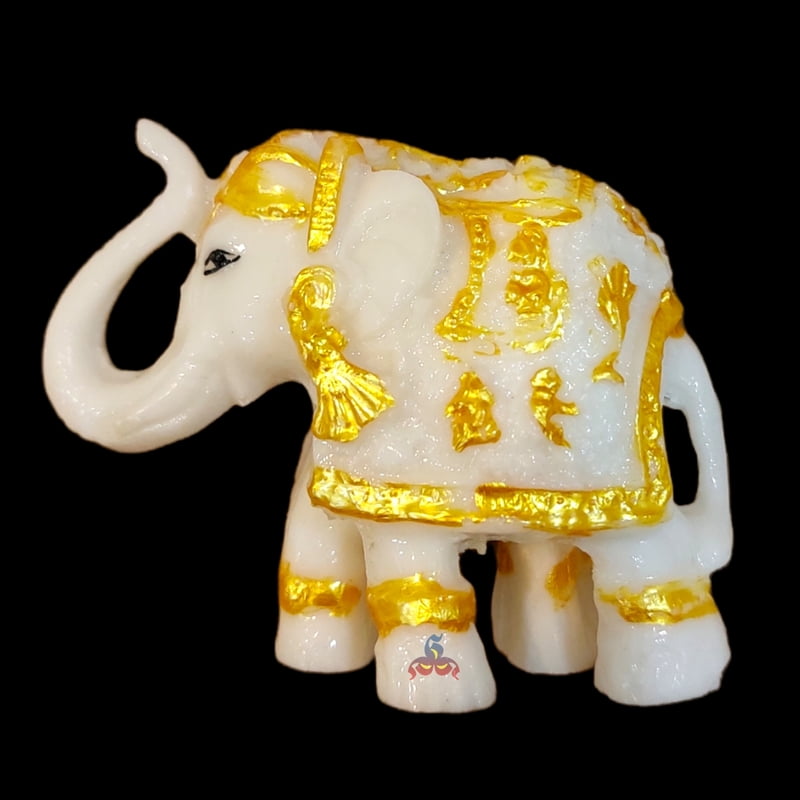 White elephant statue / Yaanai silai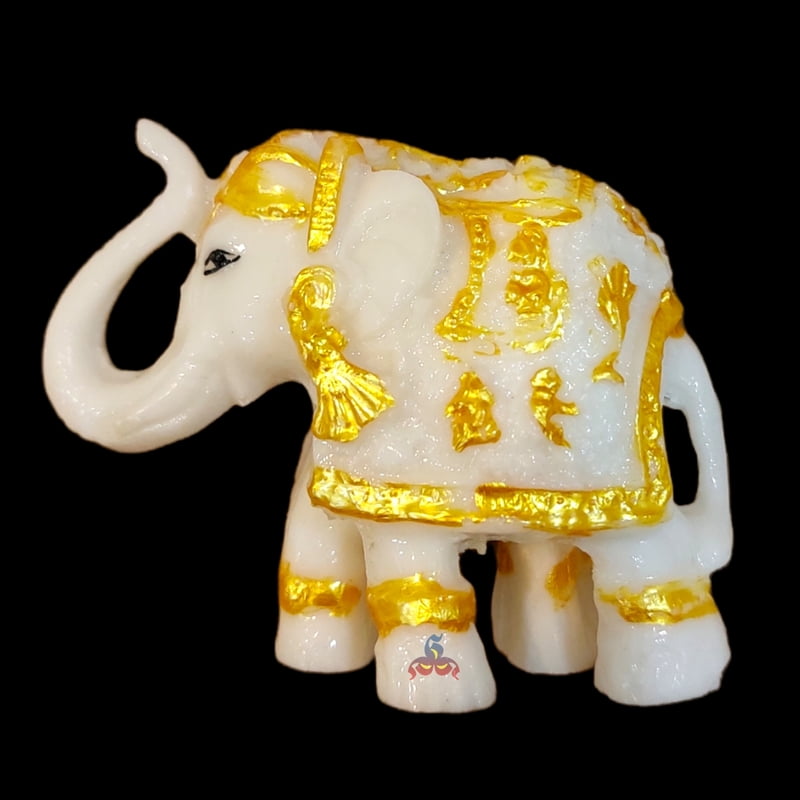 Yanai silai represents strength, protection, wisdom and good luck. As per Vastu, elephant symbols invite positive energies into your home and life. Like a snow mountain, the elephant embodies dignity, majesty and power. They are considered very auspicious.
White Elephant Vastu- Directions and Benefits
White is a satvik colour, meaning it represents peace and purity. So, keeping a white elephant in your home will bring good fortune and luxury to your home.
What is the benefits of keeping elephant statue at home?
It is also the symbol of happiness and prosperity along with strength, intelligence and knowledge. A statue of a pair of elephants with their trunks raised above in the air should be kept at the main entrance of the house or office according to Vastu Shastra. Doing so brings happiness and good luck to the family.
Elephants are beautiful and holy. Since Vedic times, elephants have been considered auspicious and pious and therefore, elephants are depicted to serve Lordess Lakshmi. Also, the elephant statue is associated with Lord Ganesha and Gautama Buddha.
Placing an elephant statue as per Vastu and feng shui in your home is a good decision. The colour, position and direction of the elephant statue play an essential role and can be placed according to your needs and problems. The presence of elephant figurines or paintings in the house has a beneficial impact in all aspects.
What does a white elephant statue symbolize?
All elephant images are symbols of protection, good fortune, and wisdom, however, white elephants are especially auspicious. It is said that the Buddha's mother dreamt of a white elephant before she gave birth to him.
Where do you place a white elephant?
The ideal direction to place the good luck elephant figurine in the office area is the north direction. It will lead to growth in the area of work and wisdom. Those looking for a boost in their career should place the elephant figurine in this direction as the north direction is ruled by Kuber, the lord of wealth.
Is a white elephant good luck?
White elephants are considered very auspicious. It is said that the Buddha's mother dreamt of a white elephant before she gave birth to him. Elephants are a particularly powerful image of prosperity and royalty. Elephants are also connected to grey rain clouds, to bring bountiful harvests.
Apart from the above mentioned uses there are many other uses and benefits of white elephant silai which can be felt while using.
You may also like Elephant Carved gomathi chakram
Visit our new website to get latest news in Tamil , English & Hindi