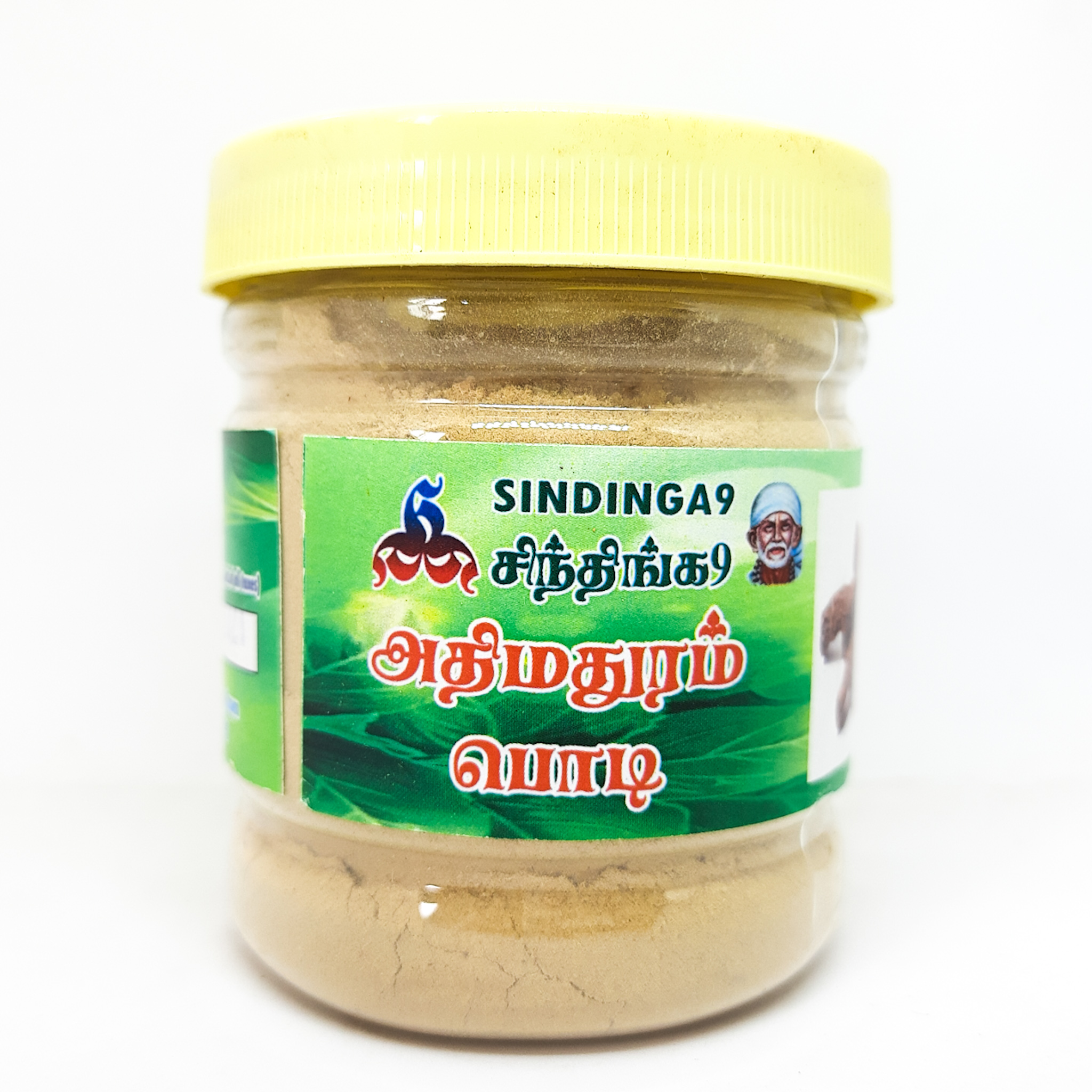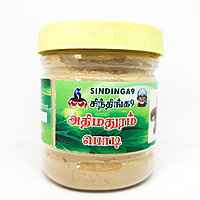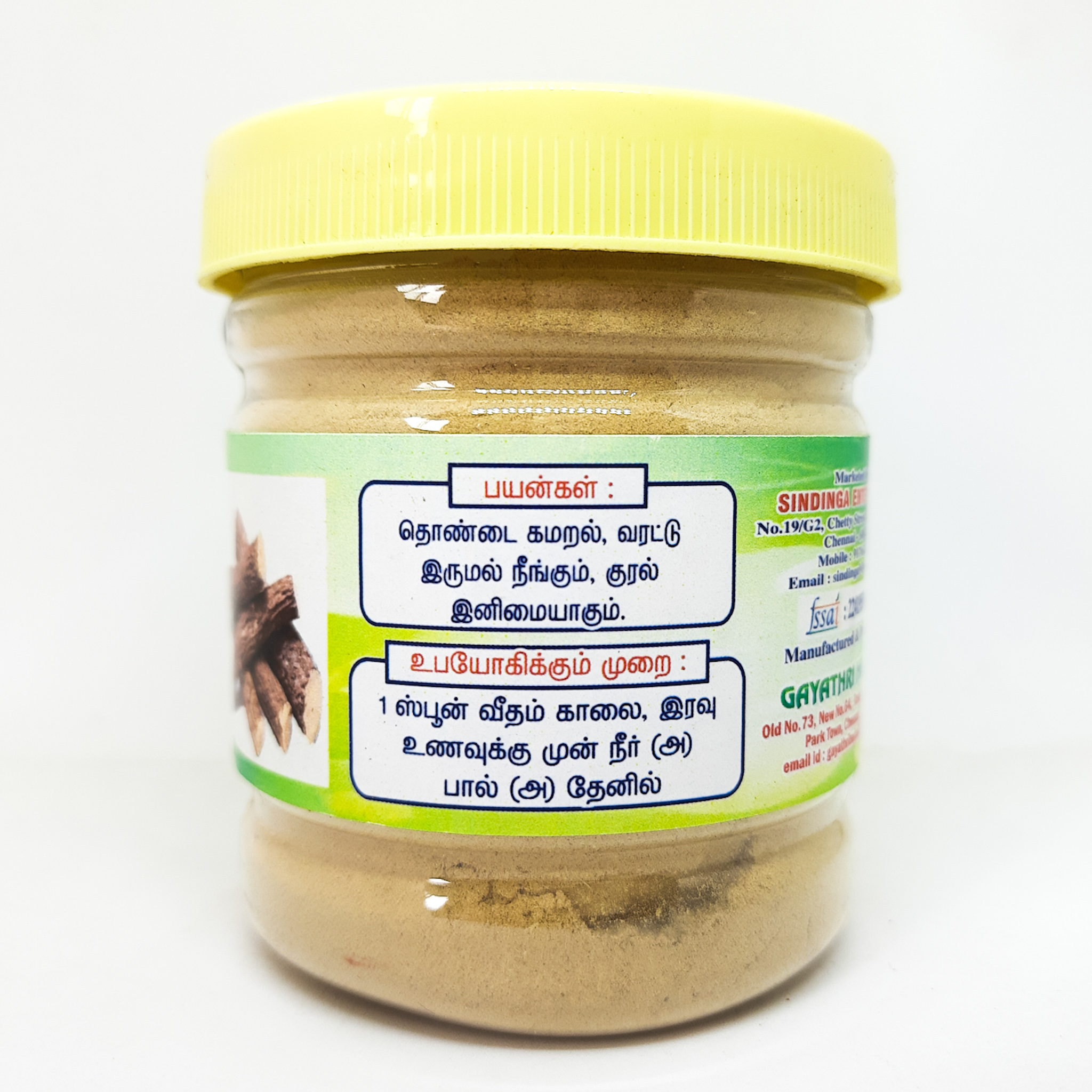 Athimathuram or sweet wood powder
Licorice powder is useful in managing sore throat, cough and excessive production of mucus in the respiratory tract. It also helps loosen mucus and coughing it out[2]. Licorice is good for sore throat, throat irritation, cough and bronchitis due to its Ropan (healing) and expectorant properties
What is athimadhuram used for?
Athimathuram is a rich antioxidant to improve immunity power effectively. Use Athimadhuram for skin diseases. The powder of dried athimadhuram roots can be used for many skin diseases like psoriasis, itching, eczema and dermatitis. Rashes also can be cured with this powder or lotion.
How do you take Athimathuram powder?
Take 2 grams of Athimathuram powder and mix with honey. Adults can take 5 grams of Mulethi powder. Eat the mixture to get relief from cough.
Can we use Athimathuram/liquorice powder for face?
Athimathuram benefits for skin whitening and reduces dark spots. Consuming the Athimathuram powder with milk gives your skin a rejuvenating look and reduces the deposits of melanin.
Can we apply licorice powder daily?
When consumed in the right proportions, licorice powder is safe to consume everyday.
Is Athimathuram good for diabetes?
Athimathuram has a powerful ingredient that has anti-diabetic and anti-inflammatory properties called amorfrutins. This helps in reversing and controlling the high sugar level in the blood. Mulethi is also a good source of antioxidants and therefore helps in preventing various diabetes related diseases.
Is Athimathuram good for hair?
Athimadhuram offers several beauty benefits too. The powder aids in good hair growth and treats dandruff. Just add 1 tsp of licorice root powder to your hair pack and wash it after an hour for that luscious hair. The leaves of licorice provide instant relief from itchy, scaly skin.
1. Liquorice helps to cure all sorts of hair problems such as dandruff, hair loss, hair fall and chemical damage due to excessive hair colouring etc. 2. Liquorice was used as early as in the 3rd Century B.C. to treat dry and irritated scalp and all such hair-related problems.
Does licorice powder whiten skin?
Licorice has a natural skin lightening effect, and it can be used topically on areas of discoloration to encourage an even complexion.
What are the benefits of licorice powder?
Licorice root may have potent antioxidant, anti-inflammatory, and antimicrobial effects. Early research suggests that, as a result, it may ease upper respiratory infections, treat ulcers, and aid digestion, among other benefits.
You may also like Ashwagandha powder
Apart from the above mentioned uses there are many other uses and benefits of Athimathuram powder which can be felt while using.