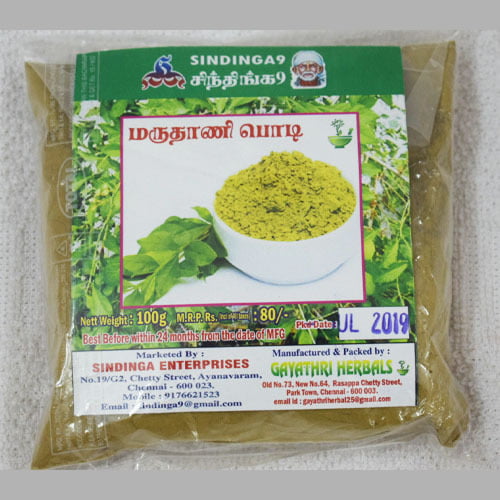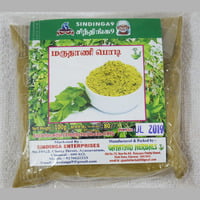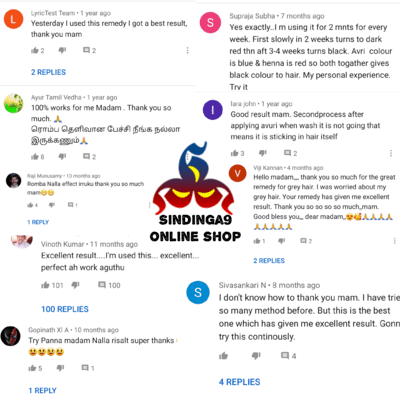 Henna or Maruthani powder
Henna or Maruthani powder Henna or Maruthani powder is considered an herb, and has long been known to have healing qualities.Indigo powder for hair is used topically and usually not ingested or inhaled. In ancient times . It has been applied to the skin surface for such ailments as headaches, stomach pains, burns (including sunburns), open wounds, as a fever reducer, athlete's foot and even the prevention of hair loss.Use as a beauty product also. It is also a sunblock and has been used on the noses of animals to prevent sunburn.
Is henna powder good for hair ?
Its antifungal and antimicrobial properties may be beneficial for the hair and scalp, particularly for premature graying and reducing dandruff.
can henna powder expire ?
Indigo hair color stored in a sealed container should be used within a year. If kept completely sealed, its consistency should be the same after this time has passed. If you open, reseal, and refrigerate henna, it can last up to 3 months
To know more about the benefits of indigo hair color in tamil watch this video
You can also use Avuri Leaf Powder along with this Mehandi powder to get best results
Benefits of Using Henna For Hair
Henna Maintains Scalp Health. Henna has a cooling effect on the scalp.
Henna Balances PH levels and Oil production.
Henna Curbs Hair Fall and Boosts Hair Growth.
Henna Strengthens And Repairs Hair.
Also click this link to know about the Do's & Dont's of maruthani powder
Apart from the above mentioned uses there are many other uses and benefits of best henna powder for hair which can be felt while using