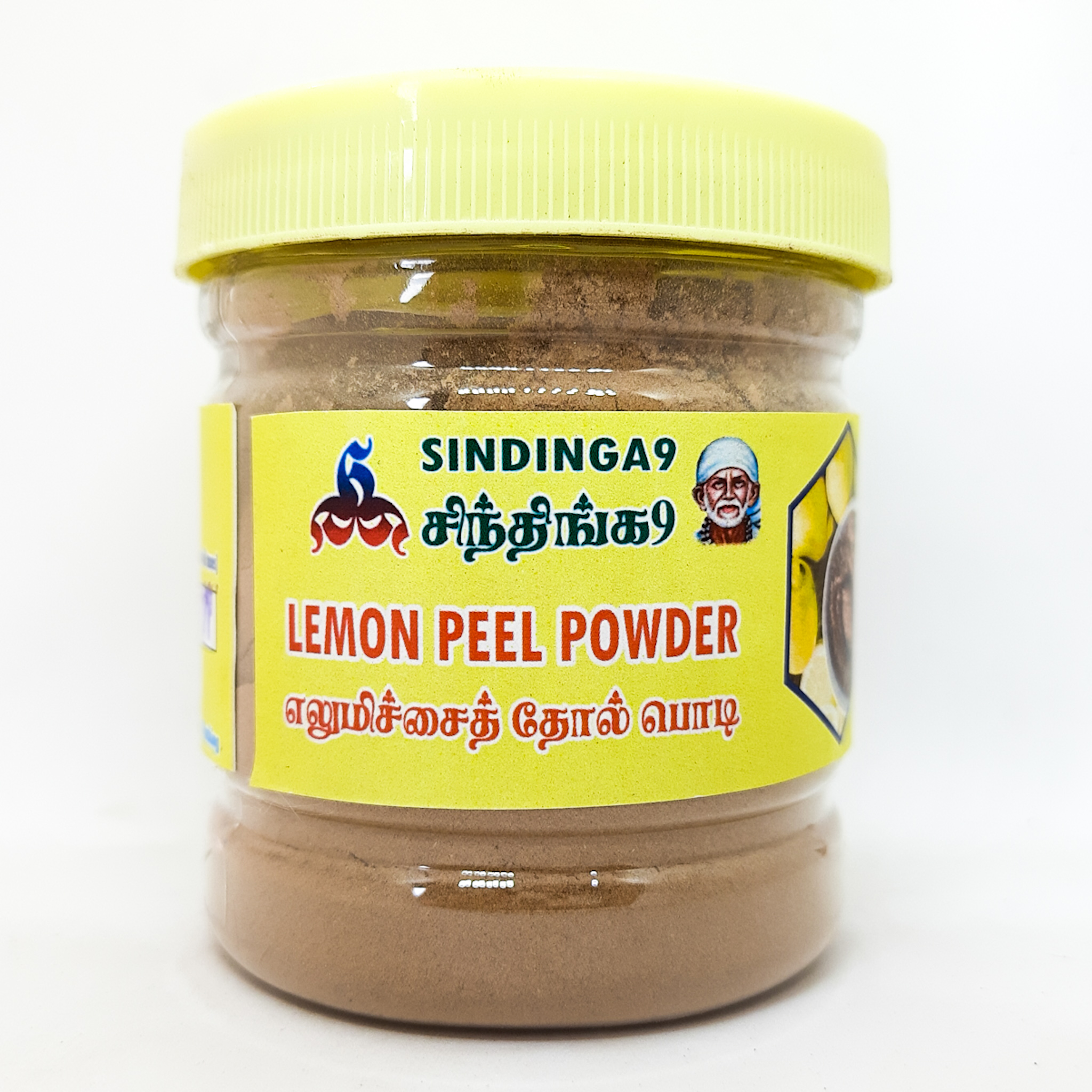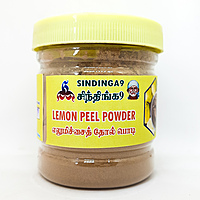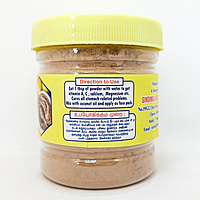 1. May Fight Acne And Pigmentation And Help In Anti-Aging

Lemon peel contains ascorbic acid and vitamin C in huge quantities . It also has a high concentration of antioxidants that help in detoxification. These ingredients are good for the skin as they help in delaying the onset of wrinkles, reducing blemishes, and slowing down the aging process.

The vitamin C in lemon peel may brighten the skin and help reduce age spots. Vitamin C helps stimulate the production of collagen, which can, in turn, help in firming the skin.

Lemon peel also contains citric acid. Citric acid helps in skin rejuvenation and sloughing away dead skin cells. It can gently peel away the sun-damaged outer layer of the skin, which leads to a reduction in brown spots, fine lines, and wrinkles.

Alpha-hydroxy acids treat acne and improve acne-prone skin by working on the inner layers of the skin.

Folk remedies claim that traditional ubtans (Indian skincare scrubs) made with lemon and orange peels help in reducing cellulite and acne. However, there is no scientific research that supports this claim as these herbal compositions are not scientifically formulated and regulated.
2. May Promote Weight Loss
Lemon peel is rich in antioxidants, bioflavonoids, and various essential vitamins and minerals. The pectin in the lemon peel helps in weight loss and combating obesity.
Citric pectin was found to exhibit anti-inflammatory effects on certain gut bacteria linked with fighting obesity in a stimulated study using SHIME (Simulator of the Human Intestinal Microbial Ecosystem). These beneficial bacteria – such as Lactobacillus and Megamonas – responded positively to the extracts from the lemon peel .
A study conducted at the University of Southern California Medical Center has shown that pectin, which is a soluble fiber, decreases gastric emptying and increases satiety in people with obesity. These factors also play a major role in maintaining weight and reducing obesity. In fact, a recent study conducted on rats found that pectin increases the production of digestive enzymes and hormones (GLP-1) which leads to a decrease in food intake, fat content, and body weight. Experimental evidence on humans is needed to further validate these claims.
3. May Help Maintain Oral Health And Hygiene
Lemon peel is also great for oral health and maintaining good oral hygiene. The deficiency of vitamin C is linked with bleeding gums, scurvy, and gingivitis. Lemon peel is abundant in vitamin C, so consuming it in various ways – such as lemon peel water or lemon peel tea – can combat dental issues such as dental abscesses and cavities.
The potent antibacterial properties of lemon peel can reduce gum infections caused by bacteria like Streptococcus mutans.
A study conducted at the Tokaigakuen University (Japan) has shown that microbial growth can be inhibited by lemon peel as it contains compounds like 8-geranyloxypsolaren, 5-geranyloxypsolaren, 5-geranyloxy-7-methoxycoumarin, and phloroglucinol 1-β-D-glucopyranoside (phlorin). More research is needed to understand the correlation between these compounds and the antimicrobial activity attributed to lemon peel.
4. May Improve Bone Health
Lemon peel helps improve bone health as it contains high amounts of calcium and vitamin C, which are essential building blocks of bones and our skeletal structure.
A study conducted on mice has found that osteoporosis may be managed by administering ascorbic acid on a specific gene. Thus, lemon peel – which is rich in ascorbic acid – may have the potential to manage bone diseases and improve bone health. These observations are also promising leads for further research in this direction.
As mentioned earlier, lemon peel is rich in antioxidants. Antioxidants may help in reducing inflammation, which can aid in the management of autoimmune disorders such as rheumatoid arthritis.
5. May Treat Oxidative Stress And Detoxify The Body
Lemon peel is rich in vitamin C. Vitamin C is an antioxidant that controls cellular damage by scavenging free radicals or toxins released during stress or certain biological processes linked to cell death and aging.
Eliminating these harmful toxins helps in detoxifying the body and reducing stress at a metabolic level. Certain citrus bioflavonoids are also helpful in reducing oxidative stress, which, if left untreated, can cause cancer.
An experimental study conducted on rats has found that limonene – which is found in lemon peel – accelerates enzyme activity and mucous production, which, in turn, reduces the oxidative stress associated with tissue damage.
In fact, a study conducted in Egypt has shown that the antioxidant activity of lemon peel is stronger than that of grapefruit and tangerine peels, making it a superior choice to detoxify the body. Thus, it may prevent cellular damage and detoxify the system from harmful chemicals.
6. May Have Anticancer Properties
Lemon peel has been linked to cancer prevention and treatment due to the compounds it contains, such as salvestrol Q40 and limonene. D-limonene has been found to increase the death rate of mutated cells and help in the inhibition of cancer cell propagation of gastric cancer in rats.
The other cancer-fighting substances found in the lemon peel are flavonoids. The intake of flavonoids has been shown to reduce the risk of breast and gastric cancers. The citrus flavonoids called polymethoxyflavones (PMFs) exhibit anticarcinogenic activity by blocking the metastasis cascade inhibiting cancer cell mobility.
Despite these studies, the lemon peel should not be considered as a cure for cancer as more research is needed to validate these findings.
7. May Prevent Heart Conditions And Lower Cholesterol
Lemon peel can help manage cardiovascular disorders by preventing heart diseases, diabetes, and improving blood circulation due to the presence of flavonoids, vitamin C, and pectin.
The regulation of blood pressure requires potassium, which is found in abundance in lemon peel.
The pectin and d-limonene present in the lemon peel can help decrease cholesterol levels and promote good heart health. Studies conducted on hamsters have found that the pectin found in the lemon peel can bind to cholesterol and lower plasma and cholesterol levels. Regulating cholesterol levels can help in reducing the risk of cardiovascular disease, diabetes, and obesity since they are all interlinked lifestyle diseases.
A study conducted on obese mice showed that d-limonene lowers blood sugar and LDL levels. A short-term experiment on overweight children who were given pulverized lemon peel showed lower LDL and blood pressure levels. A systematic review of multiple studies has found that increased flavonoid uptake in humans reduces the risk of heart disease.
Experimental data from clinical trials can give a more accurate analysis of the benefits of d-limonene and other compounds present in lemon peel in humans.
8. May Treat Bacterial And Fungal Infections
Anecdotal evidence suggests that the ingestion of lemon peel tea wards off infections such as common cold, flu, ear infection, and urinary tract infections (UTIs). This could be due to the antibacterial properties of lemon peel.
Research has found that lemon peel reduces the growth of antibiotic-resistant bacteria and drug-resistant fungi. Despite these promising findings, research is required to prove this benefit in humans.
9. May Treat Gallstones And Improve Digestion
Traditionally, lemon zest or peel was thought to act as an appetizer or a good digestive. The scientific reasoning for this could be the high pectin (soluble fiber) content of lemon peel that relieves constipation and indigestion and increases bile secretion. This may help in improving the digestive function.
Studies suggest that lemon peel can help treat gallstones. The d-limonene in lemon peel – a solvent of cholesterol – has been found to dissolve gallstones dissolve cholesterol-containing gallstones. Thus, under medical supervision, lemon peel has the potential to be used as an alternative to surgery for treating gallstones.
10. May Improve Immunity
The high concentrations of flavonoids and vitamin C in the lemon peel can boost your immunity . The major components of our body's defense system consisting of white blood cells or B cells and T cells. In vitro studies have shown that vitamin C is essential in the development and proliferation of T cells or lymphocytes.
Vitamin C is also present in neutrophils (a type of white blood cell) that helps in phagocytosis, a process by which the body's immune cells engulf harmful or foreign cells such as toxins or bacteria and destroy them. Vitamin C is also essential in helping to reduce tissue damage.
Lemon peel powder has been found to improve immunity in fish. The fish were fed lemon peel in a dehydrated form, which led to an increase in their immunoglobulins and peroxidase activity. Immunoglobulins are proteins that the immune system produces to bind against antigens or foreign substances. These complexes are then broken down safely by the body so the antigen does not harm the body.
A meta-study of data from 82 research studies found that consuming vitamin C helps reduce the symptoms of the common cold in both adults and children . Further experimental research can provide a definitive conclusion to how the compounds found in lemon peel boosts immunity.
A serious deficiency of vitamin C can result in a severely compromised immune system, so make sure to consume the recommended daily allowance. Supplementing this by dietary intake of lemon peel is a healthy and nutritious choice.
Now that you have learned all about the multiple benefits of lemon peel, let us see how you can use it practically in your day-to-day life.