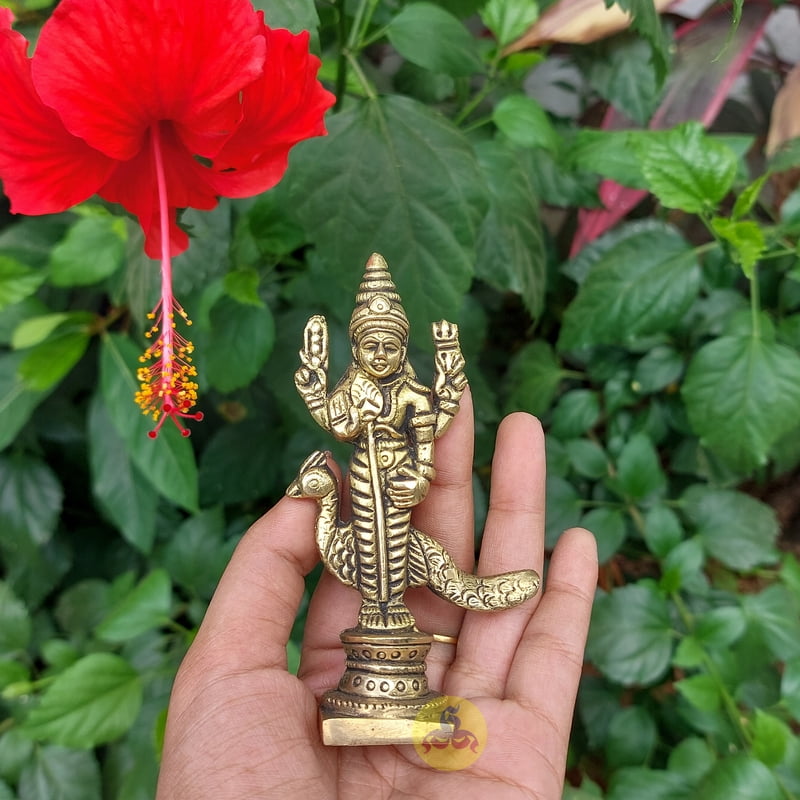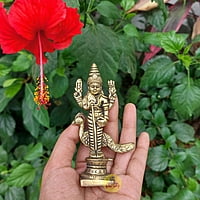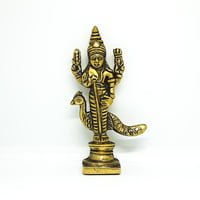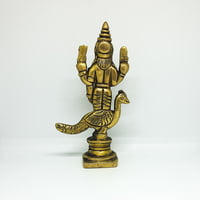 Lord Murugan statue - 4 inches - Brass



Worshipping Lord Murugan is believed to
relieve a person from nervousness
, thereby making him brave and courageous. Murugan statue prevents bad effects such as ill luck, evil-eyes, nightmares. It also acts as a shield against evil spirits and curses.
Lord Murugan is hailed
as the commander of God's army or the warrior God
. According to a legend, there lived an Asura (demon) named Tarakasur. He had defeated the devas several times and caused massive destruction. Moreover, he was blessed with the boon that only Shiva's son could kill him.