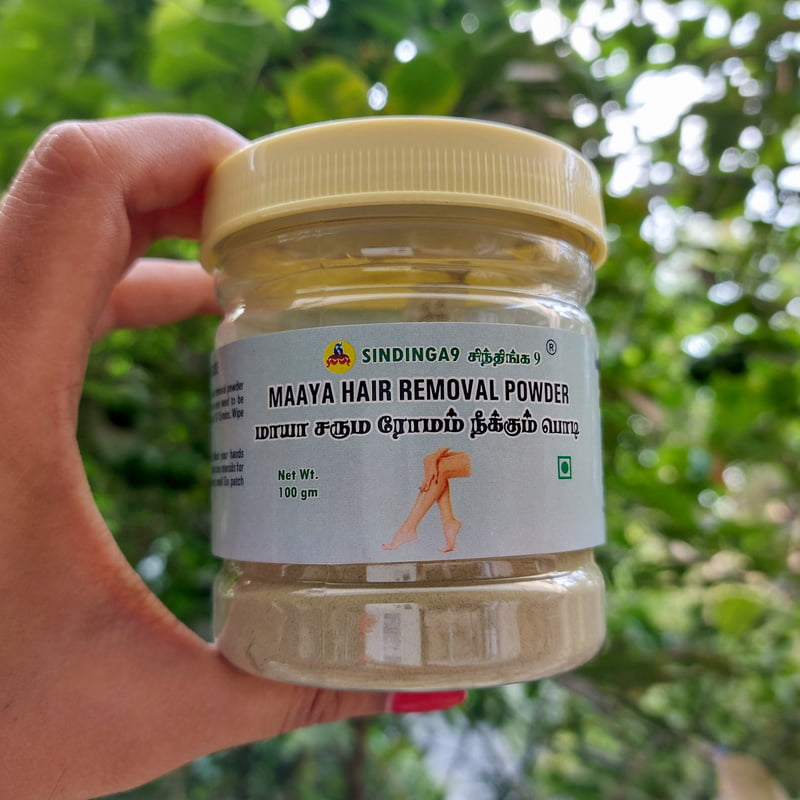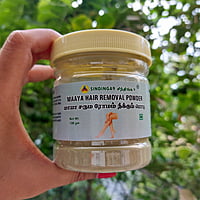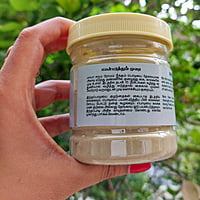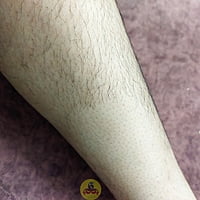 Maaya Hair removal powder
100g Maaya Hair removal powder
1. Legs
2. Hands
3. Other body hairs
Avoid using in face and intimate areas
Note
: Has a very strong odour.
Keep away from reach of children
Suitable for age above 15

Maaya hair removal powder

Maaya Hair Removal Powder Is a Permanent Solution for Removing Unwanted Hair From your Body. This Powder Helps in Removing Hair Without any Pain. This powder helps in removing Hair Gently. Take this hair removal powder in a bowl according to your usage and then add a few water drops and make a thick paste of it and apply on that part of your body from where you want to remove your hair.




Natural and Organic solution for unwanted hair. A perfect hair removal product, this hair removal powder is one of the most effective and high-quality hair removal products that have no side effects and skin irritation.no irritation and pain

If you are someone who is seeking an ideal product that can take all the hassles out of your hair removal concern, then this is a perfect pick. It is an effective and premium quality powder for hair removal that removes hair safely and gently

It allows you to have hair removal at home without burning a hole in your pocket.hair removing powder removes even smallest hair from roots without giving any pain. It is a product that is worth investing in, it removes hair safely and gently

Whether you want to impress your partner/date or flaunt a clean look at the gym or pool, AroMine's hair removal powder helps you up your grooming game. You can now remove unwanted body hair without the nicks, cuts, and prickly stubble that shaving often leaves behind in just 5 minutes! It is ideal for removing hair on the chest, back, shoulders, arms, underarms and legs.

PRECAUTION: DO NOT USE IT ON FACE. PLEASE APPLY THIS PASTE USING BRUSH OR WEARING GLOVES, AND ALSO REMOVE YOUR ORNAMENTS BEFORE APPLYING.




How to Use:

Mix sufficient quantity of Maaya hair removal powder in a bowl with enough water to make a thick paste.

Apply over body hair & also ensure that all of the hair is properly covered.

Leave on for 2-3 minutes till it is completely dry.

Rinse thoroughly with plain water & pat dry.




Key Features:

Pain-free & also hassle-free hair removal in just few minutes

Made with natural skin-soothing ingredients

Reduces growth of body hair with regular use

Free from harmful chemicals

Very mild on the skin

Easy & quick application.

Naturally exfoliates and also brightens skin.

Makes skin soft & silky smooth.

No more razor burns or rashes.




Why Maaya Hair Removal Powder?

Best blend of natural ingredients for specific beauty & health concerns

Free from sulphates, parabens, slilcones & also other harmful substances

Transparency in brand ethos

Suitable for all skin types

Not tested on animals

100% vegetarian
மாயா சருமத்தின் தேவையற்ற முடிகளை நீக்கி 100% ரிசல்ட் | Maaya Hair removal powder 100% quick results






You can also use Ponnatharam stone

Apart from the above mentioned uses there are many other uses and benefits of Maaya hair removal powder which can be felt while using.