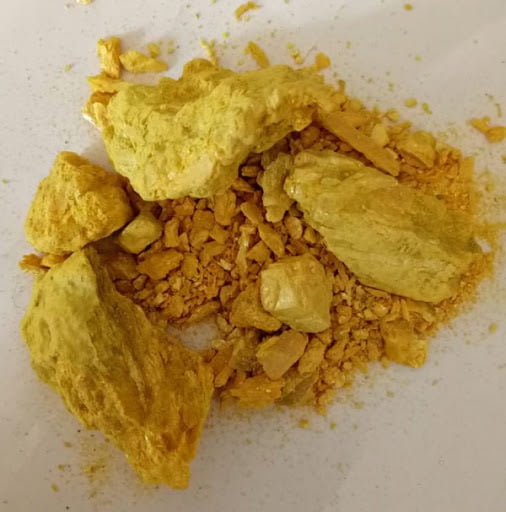 What is Ponnatharam?
Ponnatharam is a yellowish stone that is in Ayurvedic medicine to remove the growth of unwanted hair in the body. Crush & Powder the stone for the usage of hair removal. This is a gift by nature for hair removal.
What is Depilation?
Generally, hair is in all parts of the human body for both men and women. But for females, the hairs become visible only after puberty. It grows on the eyebrows, eyelashes, armpits, legs, and pubic areas. These hairs are unwanted and are removed from the body.

Hair removal is depilation or epilation. In Depilation, the hair gets removed at the skin surface. But in epilation, the hair is removed below the skin. It is a practice to keep yourself hygienic for sexual or medical reasons. It had been in practice from the Neolithic age, but the methods of hair removal vary in different eras and regions.

The most common method of hair removal is by natural means that has no side effects. Ponnatharam is the best natural solution for hair removal. Removing unwanted hair gives you super soft skin with a smooth and shiny nature.



Why is Ponnatharam best for Hair Removal?
The drugs used in other cosmetics can cause serious symptoms like rashes, itching, or redness in the skin. Whereas, Ponnatharam is purely a natural product that removes your hair safely and gently.

As we prepare this paste at home, it doesn't contain any chemicals and can use without any worries. You'd get a better result within a week, and you can notice soft and luscious skin.



Benefits of Ponnatharam
This is one of the best hair removal products for women to have a clean shave all over the body.

Most cosmetics contain chemicals that cause pain or allergic reaction after using. Whereas, Ponnatharam is a natural product that does not produce any side effects. You will feel smooth and silky skin after use.

This depilatory product keeps you free from skin irritation.

It removes the hair from its root without giving any pain.

Ponnatharam has been in use in Siddha and Ayurveda medicine to remove coarse hair without any hassles.



How to Use Ponnatharam:-
Take some amount of Ponnatharam powder in a bowl and mix it with water. And convert it into a paste. Now the paste for hair removal is ready to use.

Then apply the paste uniformly on the areas you want to remove the hair.

Allow the paste to dry for about 5 to 10 minutes.

After that, scrub and massage the applied portion for a few seconds and wash it off.

Follow these steps for about two weeks and then minimize its usage twice a week.

If you follow these steps properly, you could see a good result within 2-4 weeks. All the unwanted hairs in your body will be removed completely without leaving any smallest hair.
Once you have started using this Ponnatharam, you'll never step back to razors or other chemical products you have used already. Ponnatharam powder is more effective and also maintains soft, luscious skin for a long time. It can last up to a week instead of using razors every day.
Ponnatharam is a premium quality product that helps you to get rid of unwanted hair completely from the face as well as all parts of your body.
To know more about the benefits of Ponnatharam stone in tamil watch this video
You may also like Maaya Hair removal powder
Apart from the above mentioned uses there are many other uses and benefits of Ponnadharam stone which can be felt while using.
Visit our new website to get latest news in Tamil , English & Hindi