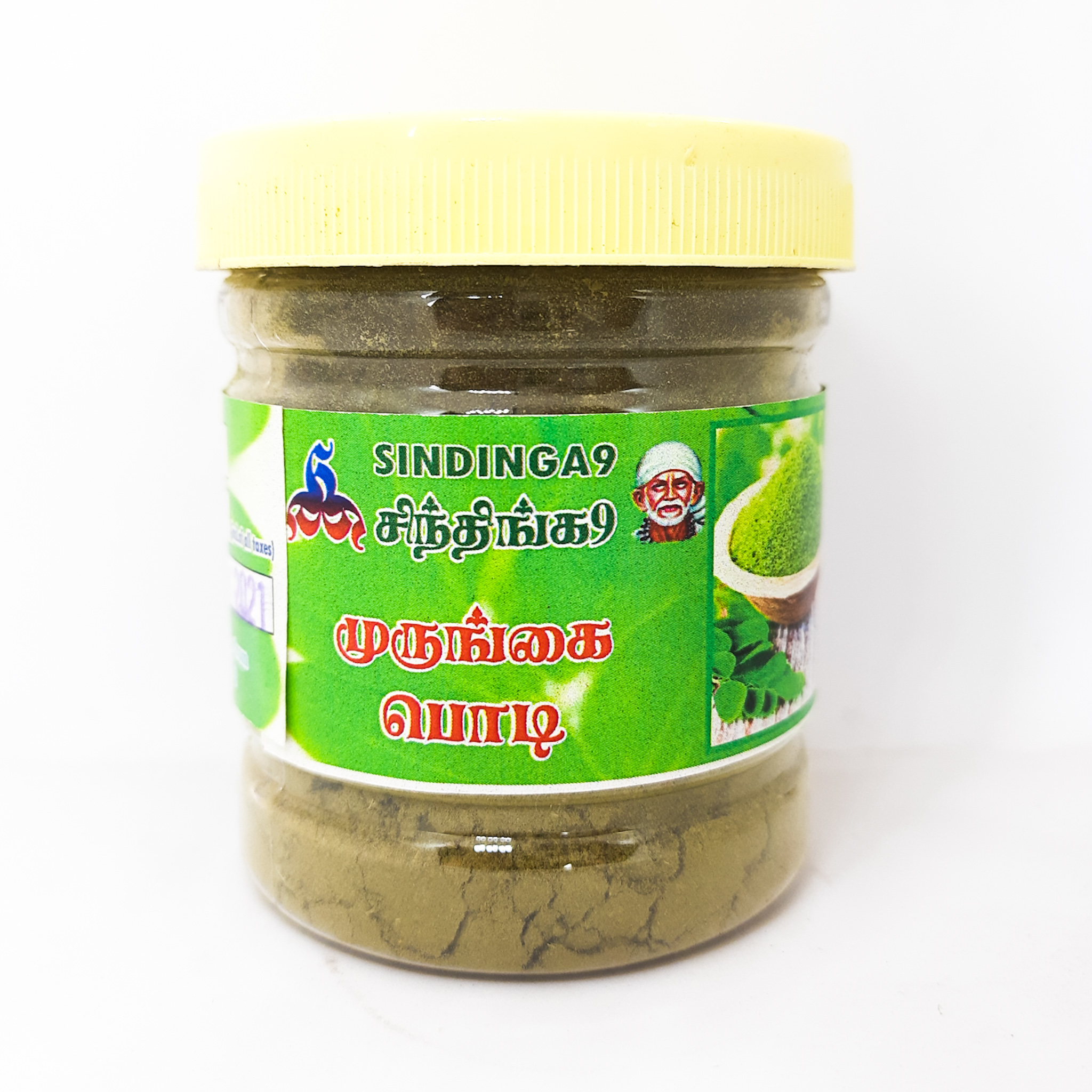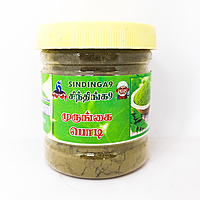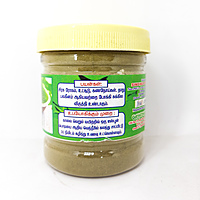 Moringa or Drumstick leaf powder
Moringa leaf powder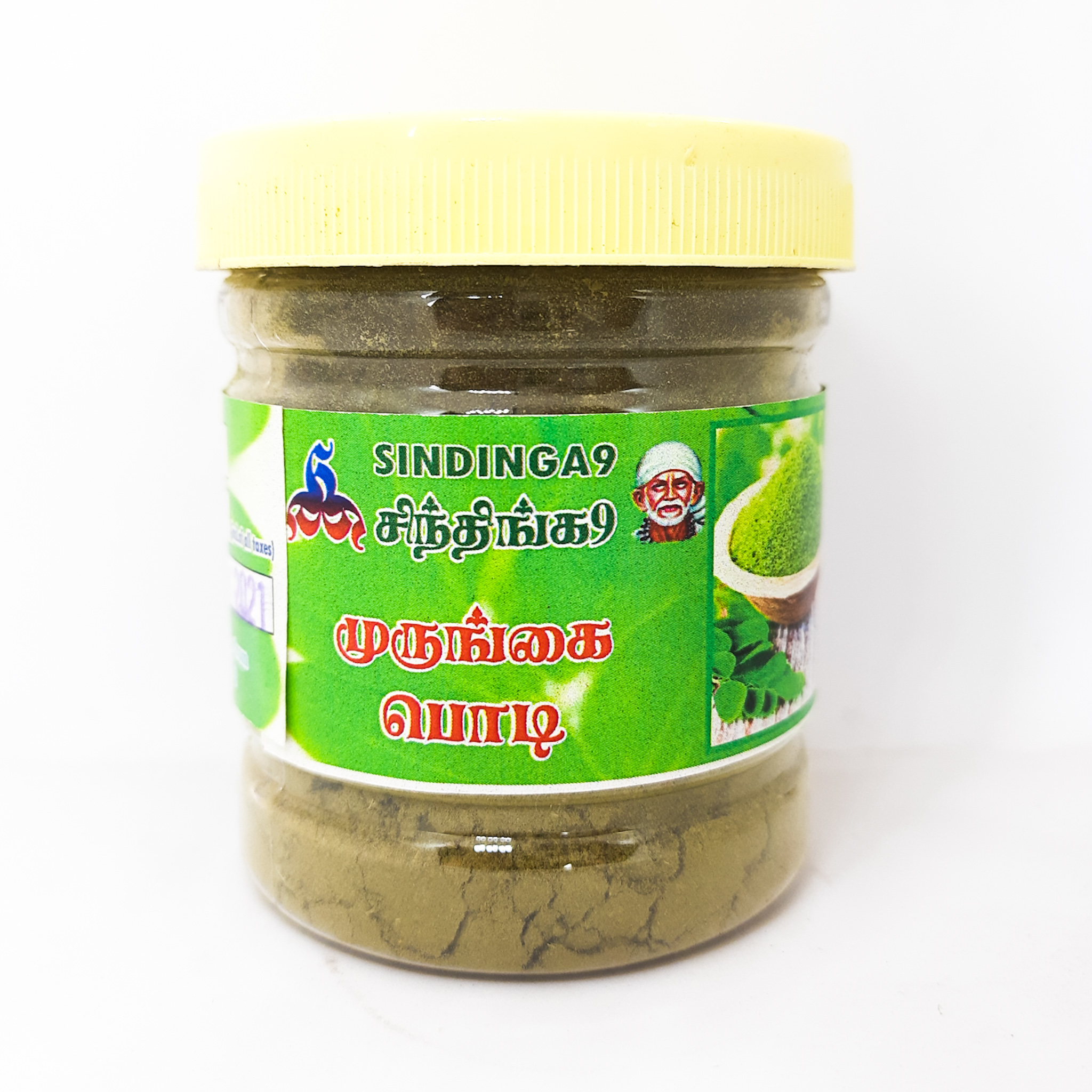 Moringa powder uses is Very Nutritious , Is Rich in Antioxidants , May Lower Blood Sugar Levels , May Reduce Inflammation, Can Lower Cholesterol, Reduce weight gain , Help to lower cholesterol and also blood pressure , Prevent inflammation , Help the body convert fats into energy Reduce fatigue and also improve energy levels.
The benefits of moringa include:
Protecting and nourishing skin and hair.

Treating edema.

Protecting the liver.

Preventing and treating cancer.

Treating stomach complaints.

Fighting against bacterial diseases.

Making bones healthier.

Treating mood disorders.
What are the benefits of Moringa leaf powder?
Moringa powder protects tissue (liver, kidneys, heart, and lungs), and also to reduce pain. Antioxidants help protect cells against free radicals, which are produced by digesting food, smoking, and also exposure to radiation.
What happens when you take moringa powder everyday?
One study in women found that taking 1.5 teaspoons (7 grams) of moringa leaf powder every day for three months significantly increased blood antioxidant levels . Moringa leaf extract is also a food preservative. It increases the shelf life of meat by reducing oxidation.
How do you take Moringa leaf powder?
An easy way to consume Moringa powder is to simply mix into a liquid of choice and consume first thing in the morning. You can add it to just plain water, or use coconut water, fresh apple juice, or orange juice.
What sickness can moringa cure?
Moringa cures both Type 1 and Type 2 diabetes. Type 1 diabetes is one where the patients suffer from non-production of insulin, which is a hormone that maintains the blood glucose level at the required normal value. Type 2 diabetes is one associated with insulin resistance.
Is moringa good for your face?
Slows down ageing: Moringa oil and moringa leaf powder on the face to prevent wrinkles and free radical damage to the skin. Moringa may help firm up your facial skin and also help reduce wrinkles and blemishes, making you look younger
is moringa powder good for weight loss?
Moringa powder can be used to prepare morning tea which can result in weight loss. Not just weight loss, it can also help you manage diabetes, hypertension and asthma. Moringa helps in reducing the fat formation and it also promotes fat breakdown.
You may also like Dry ginger/sukku powder
Apart from the above mentioned uses there are many other uses and benefits of Moringa Leaf Powder.
Also visit our new website to get latest news in Tamil , English & Hindi