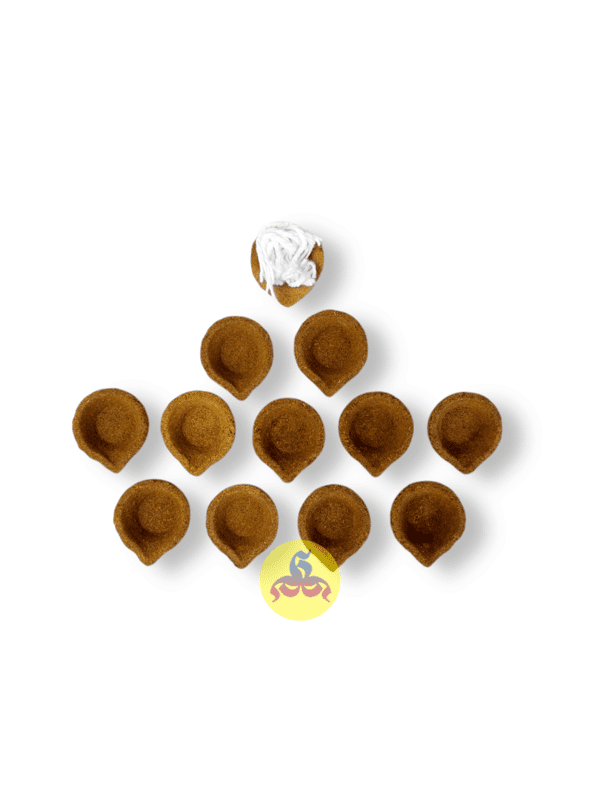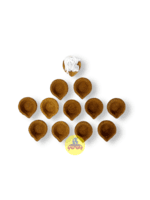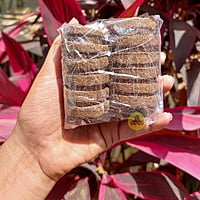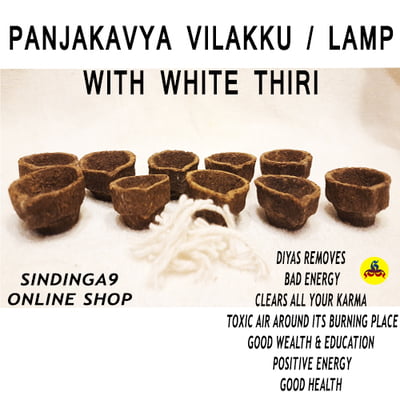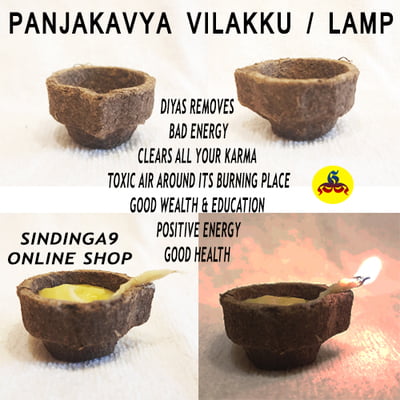 Panjakavya vilakku | பஞ்சகவ்ய விளக்கு 12 PCS
what is panjakavya vilakku ?
This panjakavya vilakku panchagavya deepam / Diya /Vilakku are very unique and made of 100% natural cow dung, cow urine, cow ghee, cow butter Curd, and Special Yaga Salai Mooliga for Lakshmi invoking.
Pancha kavya vilakku is used only once, because after burning, the lamp itself is rendered ashes, and as per the ancient belief, the clay lamp is lit only once.
uses of panjakavya vilakku
This Diya gives very positive results of lighting it at residence on Friday at 6am - 7 am.
This Diyas removes bad energy, remove the toxic air around his burning place. Benefits: Clears all your Karma, Positive Energy, Good Health, Good Wealth & Education.
When the panchakavya vilakku burns it takes away all the sins even those that have gone to skin and bone. If we do pooja yagasalai it will require lot of money instead we can light panjakavya vilakku with white wick or thiri to get rid of all sins.
How to use panjakavya vilakku ?
1. Place the panjakavya lamp / vilakku in a earthern lamp or agal vilakku.
3. Put a white wick/ thiri
4. Light the lamp and leave till it becomes ashes.
LIVE DEMO VIDEO OF PANJAKAVYA VILAKKU
For best results use for 48 days
Visit our new website to get latest news in Tamil , English & Hindi