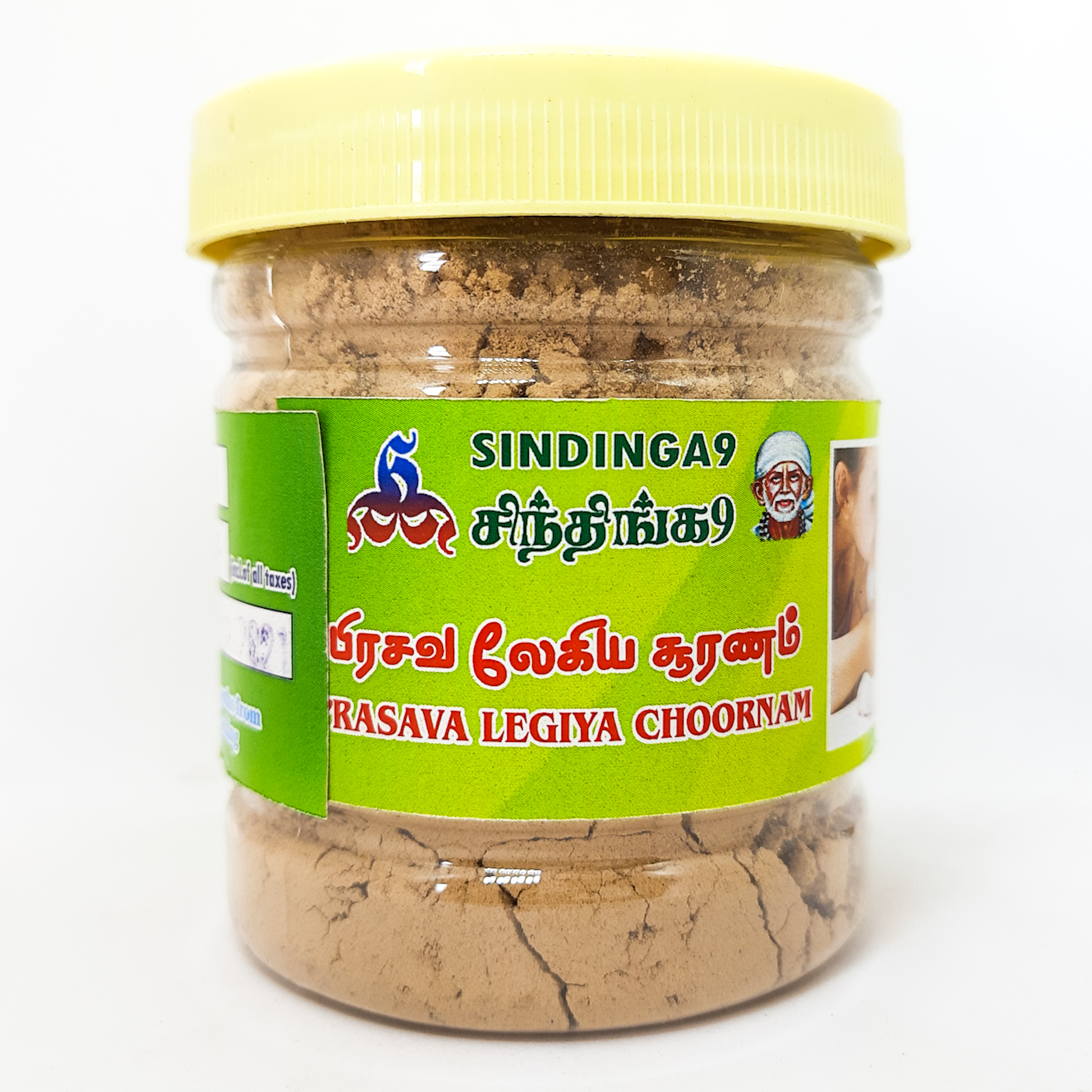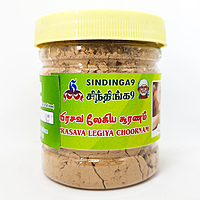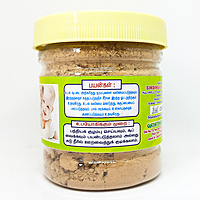 Prasava Legiyam benefits :-
It supports to heal of surgical wound.

It strengthens the uterus.

Increase milk.

Enhance excretion of waste.

Help proper digestion and bowel movements.

Give relief to constipation.

Relieve body pain.
Ingredients
Sukku

Milagu

Thirpili

Nellikai

Thantikai

Jathikai

Pathiri

Kirampu

Mathuram

Jeeragam

Karunjeeragam

kadugu

Malli

Omam

Venthayam

Seviyam

Arathai

Akkara

Siru Naga poo

Nerunji Vithai

Vepal Arisi

Vai Vilangam

Athividayam

Naruku Moolam

Ilavanga pattai

sathakuppai

Valmilagu

sivathai

saranai ver

Nayam Yelari

Pal Kayam

thettan kottai

ular thiratchai

Organic Honey

Pure Cow Ghee

Panam Karupatti
Postpartum Balanced Diet :
For Digestion For New Moms, its a tradition in Southern India to prepare a marundhu called Prasava Legiyum. This legiyum has lots of nutrition packed ingredients that helps the New Mom's in digesting their food. Some food the mom's take might not get along with the baby while they are still feeding the baby. So this legiyum helps the mom to digest their food so that the baby feels good with the mom's milk. Thats the main reason, we have a tradition to follow a balanced diet postpartum.
When to take Prasava legiyam?
Dosage & Adjuvants of Prasava Nadakaya Legiyam:
5 g with milk after food twice a day, or as directed by the physician.
How to eat Prasava Nadakaya legiyam?
Prasava Nadakaya legiyam is the best drug for every woman after delivery. It increases the appetite, normalizes the digestive function, induces lactation and regains the health. DOSAGE: 5gm can be taken thrice daily, preferably after food.
You may also like vasambu powder
Apart from the above mentioned uses there are many other uses and benefits of Presava legiya chooranam which can be felt while using.