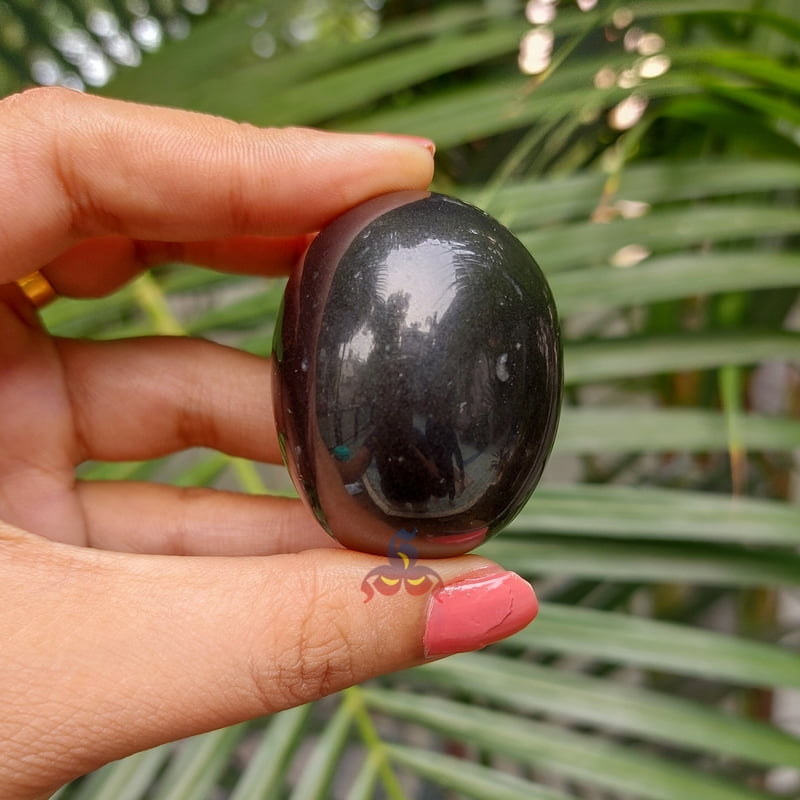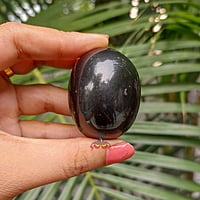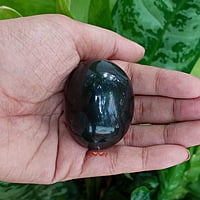 Salagrama kall
Weight 50 - 150 grams
Height 2 -5 inches (approx)
A shaligram, also called a shalagram shila is a particular variety of stone collected from riverbed or banks of the Kali Gandaki, a tributary of the Gandaki River in Nepal, used as a non-anthropomorphic representation of Vishnu by some Hindus.
What is inside Shaligram stone?
Shaligram-stones (black stones in which fossil ammonites are embedded) are the most celebrated universally. Worship of these stones is widespread and dates back to a distant past. They are worshipped in temples, monasteries and households all over the world, as visible and natural emblems of Vishnu.
What is the importance of Shaligram stone?
They are typically fossils of ammonite shells from the Devonian-Cretaceous period of 400 to 66 million years ago. The stones are considered holy because they bear symbols associated with Vishnu naturally, without any human intervention.
Is it good to keep Shaligram at home?
Shaligram is considered to be the image of Lord Vishnu, and the houses where people worship Shaligram along with Tulsi are not impoverished. So let's know the advantages of keeping Shaligram at home. It is said that he is happy when he offers Tulsi on Shaligram and gives the desired blessing
Can ladies touch Shaligram?
Yes Ladies can worship Shaligram Shilas. Its is a common myth that Ladies cannot worship Shaligram Shilas.
Can non vegetarian worship Shaligram?
Those who are non-vegetarians should not worship shaligram. One should be fully vegetarian to worship shaligram shila. 4. It is necessary to offer the shaligram with the naivedyam everyday.
You may also like Rudhraksham - All faces
Apart from the above mentioned uses there are many other uses and benefits of Salagrama kall which can be felt while using.