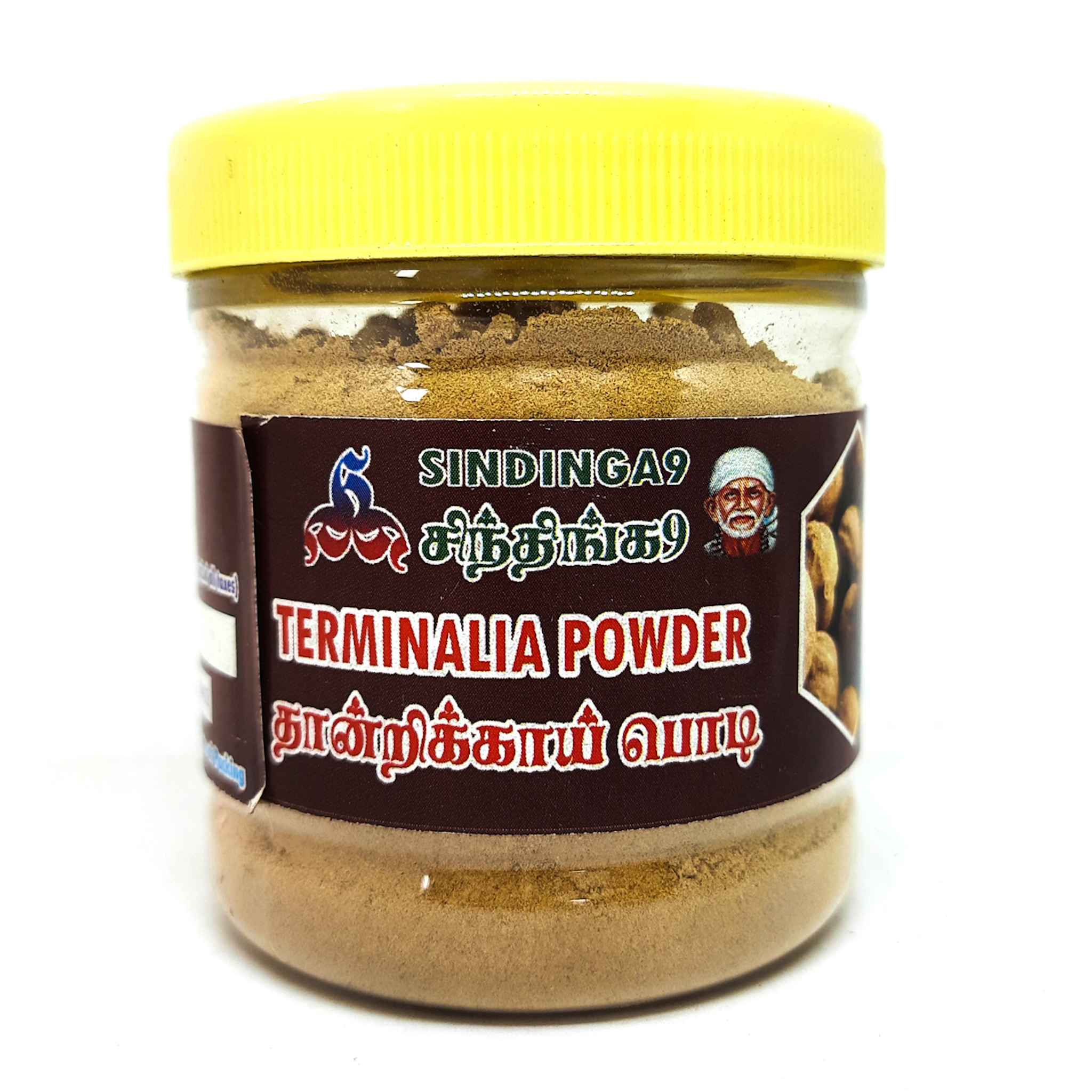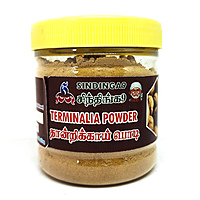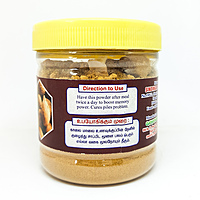 Thandrikai or bhibitaki is very important in Ayurveda.
It is one of the three ingredients that make up the famous Triphala, signifying its importance in Ayurvedic medicine.
Thanrikai has astringent properties and is used for treating various health problems.
Due to its antibacterial properties, it is used in various herbal treatments to fight infections, treat allergies and rashes.
It is also beneficial for treating premature graying of hair and hair loss.
It boosts up hair growth and helps to impart a black color to hair alongside fighting dandruff and lice infestation.
A paste of this powder can be applied on eyelids to cure conjunctivitis and it is also beneficial for various eye disorders such as myopia, corneal opacity, and cataract.
Thandrikai Powder Benefits :
It prevents white discharge and heals intestine wounds and constipation problems.
It helps in promoting hair growth and controls dandruff.
Promotes healthy hair growth.
Cures conjunctivitis faster.
Clears acne infection & minor rashes.
How do you use Thandrikai?
For Skin: To treat acnce & pimples, make a face pack by mixing 1 teaspoon of thanrikai powder, kadukai powder with licorice powder and honey. Apply the paste on your skin and wash it off after 20 mins. Try this twice in a week.
For Hair: Make a hair mask with thandrikai powder, kadukai powder, Amla powder to promote hair growth and to prevent hair loss. Leave mask at least for half an hour and rinse it off.
Benefits :
Fights Dandruff

Treats premature graying

Promotes healthy hair growth

Treats lice infection

Cures conjunctivitis faster

Clears acne infection & minor rashes

Heals minor cuts & wounds on skin
You can also use kadukkai powder along with thaandrikai powder to get better results.
Apart from the above mentioned uses there are many other uses and benefits of Thaandrikai powder which can be felt while using.