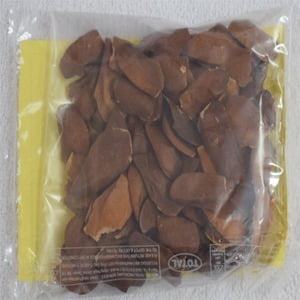 Thean kaai
Thean kaai

3
0
grams
காலை உணவுக்கு 20 நிமிடங்கள் அதாவது வெற்று வயிற்றில் சாப்பிடவும்
தேன் காயை மென்று சாப்பிடுவது நல்ல பலனை தரும்.
இரத்த சர்க்கரை அளவு அதிகமாக இருந்தால் இரவு உணவுக்கு பின் சாப்பிடலாம்.
Thean kaai or sky fruit
Then kai Swietenia macrophylla seeds, also known as skyfruits or mahogany seeds in Southeast Asia have been used as a remedy for diabetes, hyperlipidemia and shown to have antibiotic properties by its effect on the innate immune system
Consuming the seeds of mahogany regularly will make the body more immune to cancer, plus the immune system will increase significantly.
Drink in the morning and afternoon.
Controlling Blood Sugar. ...
insect repellent. ...
Treating Constipation. ...
Menstrual Pain. ...
Making Women More Fertile. ...
increase appetite. ...
Cure Fever and Cold.
சர்க்கரை நோயை கட்டுப்படுத்தும் தேன்காய் Sky fruit seeds that controls diabetes
Thean kaai or sky fruit Thean kaai Swietenia macrophylla seeds, also known as skyfruits or mahogany seeds in Southeast Asia have been used as a remedy for diabetes, hyperlipidemia and shown to have antibiotic properties by its effect on the innate immune system Consuming the seeds of mahogany regularly will make the body more immune to cancer, plus the immune system will increase significantly. Drink in the morning and afternoon. Controlling Blood Sugar. ... insect repellent. ... Treating Constipation. ... Menstrual Pain. ... Making Women More Fertile. ... increase appetite. ... Cure Fever and Cold. சர்க்கரை நோயை கட்டுப்படுத்தும் தேன்காய் Sky fruit seeds that controls diabetes