Vastu Aamai tortoise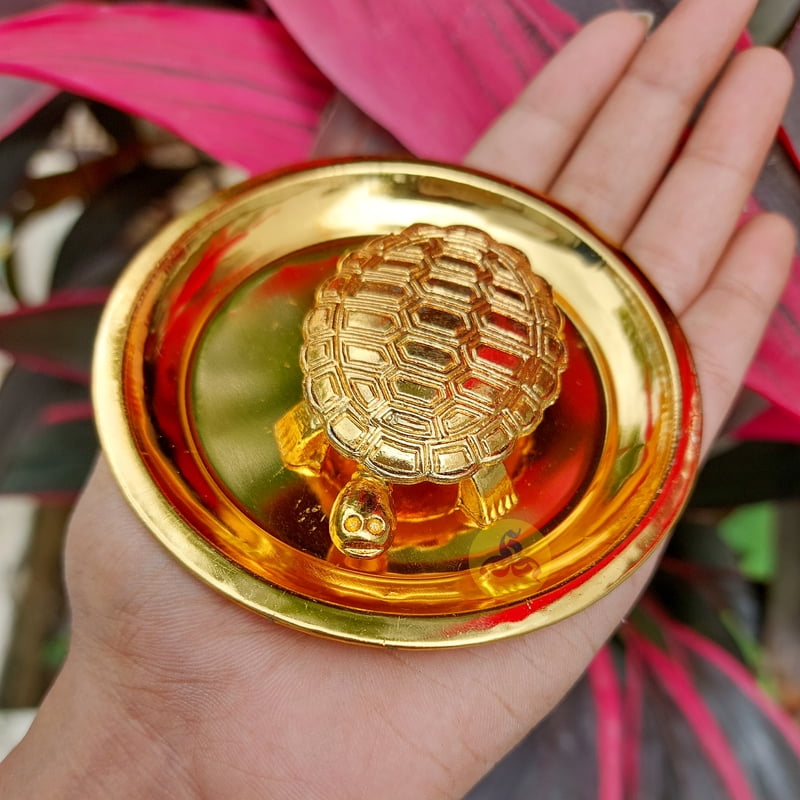 It is gifted with long life therefore in Vastu Shastra it symbolise long life As in Puranas, Lord Vishnu took the form of a tortoise to uphold the earth and its beings during the Sagar Manthan; Lord Vishnu's Tortoise is the second avatar and is called as Kurma avatar.
These days you can find the tortoise in all homes who believe in Vastu Shastra and in Feng Shui. They are of Resins, Metal, glass, Mud, crystals or else of Wood. While placing a tortoise at your home or in your office, there are few Vastu rules which you should know and follow them and this can give you some benefits in your life:
If you are wishing to place a tortoise family in your living room; then it is the best option as it will help you to increase your family harmony. Tortoise figurine must be in water. Tortoise figure can be in similar material depth dish. Add some water and colored stones.
This will make a nice décor and as per Vastu Sashtra bring serenity, harmony, peace, long life, and money in your home. Water must be enough in the dish to soak the feet of tortoise figurine.
It is believed that the turtle brings a great deal of bliss and success to the house. Along with Lord Kuber, it governs the north center of the house. Therefore, it should always be in the north direction. Owing to its benefits, you can also place it in the north side of your office . Metal turtle signifies wealth
The turtle is also viewed as the defender. Keeping it at the passage of your home or office, will make it act as a shield to protect you from all the negative energy. If you place it at the front entryway, the tortoise will keep negative vitality from entering into your home or office. Placing holy serpent turtles in the east direction can also fortify relationships between family members. Tortoise figurine kept at the entrance.
Metal turtles to be in the north or the northwest direction. When kept in the north, it'll pull good fortune into the lives of kids and boosts their concentration. Additionally, placing the turtle in the northwest direction of their room will help sharpen their minds.
1] Placing the tortoise in the home or office will help you with a lot of benefits in your life. It gives long life to people in the family.
2] Facing the tortoise in the right direction helps induce positive energy. It recommends that you place a few objects in a specific direction in order to gain maximum profit.
3]It helps in magnifying its power.
4] It will help in fighting several illnesses while helping you and your family to stay healthy and away from any illness
5] Placing it near the bed head helps to remove all sorts of anxieties if any. This is also beneficial in solving insomnia and helps you to deal with it better. If your child is having a tough time sleeping alone, then you can keep it near the child's bed.
To know more about the benefits of Vastu Aamai tortoise in tamil watch this video
You may also like Vinayagar brass statue
Apart from the above mentioned uses there are many other uses and benefits of Vastu Aamai tortoise which can be felt while using.
Visit our new website to get latest news in Tamil , English & Hindi