Vellerukku vinayagar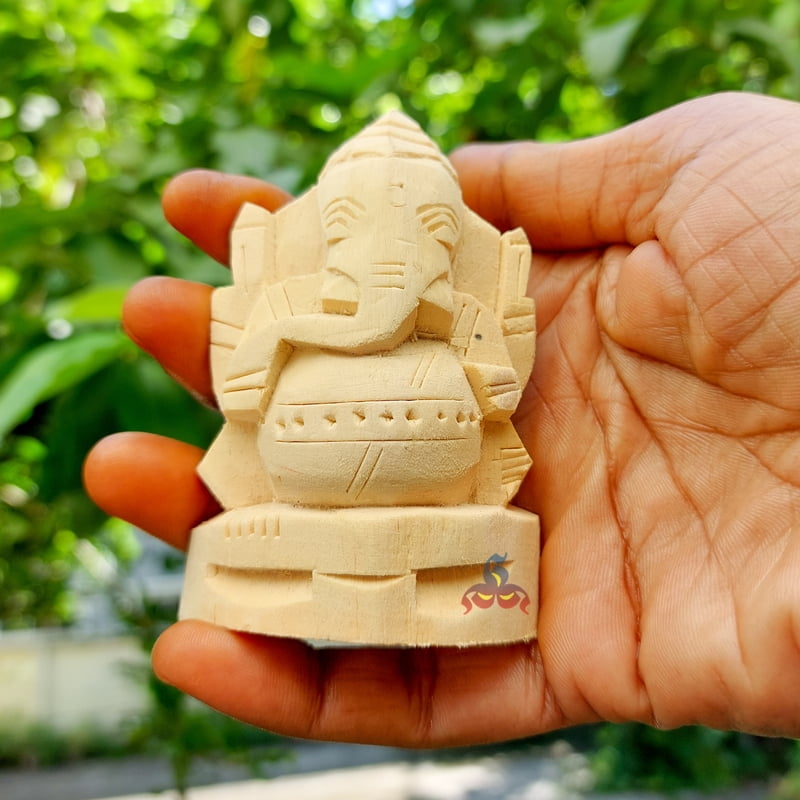 Importance Of Vellerukku Vinayagar
Vinayagar or Ganapathi is the son of Lord Shiva and Goddess Parvathi. He is hailed as a remover of obstacles and a harbinger of success, and is both loved and venerated. Has an elephant face, but also has a primordial form with a human head. He is celebrated as a hero of strength, as a happy dancer, as a sweet child and many more. It is considered a very good custom to seek his blessings while starting an endeavor or undertaking any venture.
Importance of Vellerukku
Vellerukku is a shrub or a small plant that is commonly known as Sodom apple or Auricula tree. It normally grows in two colors, white and blue. Of these, Vellerukku, 'the white Erukku' is a rare one. Vellerukku is believed to have a lot of spiritual significance and is meant for the worship of Lords Shiva and Surya. After this plant grows into a small tree and then dries up naturally, its roots are taken and the image of Vinayagar is made out of it. Such a deity is considered very auspicious and powerful. As this is a divine plant, it should actually be worshipped with due respect and then only its roots will be drawn out for carving the image of the deity.
Significance of Vellerukku Vinayagar
Lord Vinayagar is said to be very fond of Erukku flower and is normally decorated with the garland made of those flowers. Also, Vellerukku is believed to have the power to attract the Mantras and hence, any hymn chanted in front of the deities made of Vellerukku is considered very effective in getting divine blessings. Hence, it is firmly believed that the sincere worship of Vellerukku Vinayagar, the Lord carved out of Vellerukku roots, will earn his complete grace for the devotees and that can fulfill all their honest
desires.
Greatest Benefits Of Vellerukku Vinayagar
Get blessing of Lord Shiva and Ganesha.
Gives knowledge and concentration power.
Promotion in job and increase in business.
Maintains harmony in married life.
Eliminates illness and diseases.
For Prosperity and also growth.
Get rid of hardship or insufficiency.
Activating positive energies in the house.
You may also like Vinayagar brass statue
Also apart from the above mentioned uses there are many other uses and benefits of Vellerukku vinayagar which can be felt while using.
Visit our new website to get latest news in Tamil , English & Hindi